Community
Ludum Dare 29 Theme Slaughter!! April 10th, 2014 1:16 pm With over 3000 themes suggested by the community, how do we make that more manageable? With this!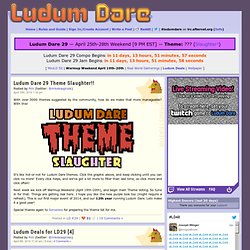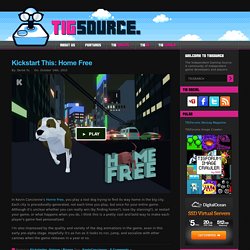 By: Derek Yu On: January 15th, 2014 Frozen Endzone entered public beta toward the end of last year. This futuresport uses the same turn-based system that was implemented so well in Frozen Synapse, the creator's first game – instead of players taking discrete turns, there is a planning phase before both players' moves are executed simultaneously. The sport behind Frozen Endzone bears some small resemblance to American football, with robotic athletes running and passing a ball to reach the endzone, although obstacles (both hand-crafted and randomly-generated) are present on the field.
Super Friendship Club
Game Prototype Challenge
Bad Dream: Butcher (Desert Fox) Bad Dream: Butcher is a short point&click game placed in the dream world. – [Author's description] [Download for Windows] Chesskoban (TCHOW Games)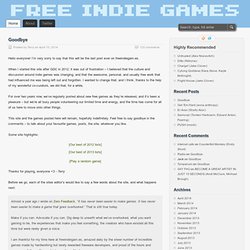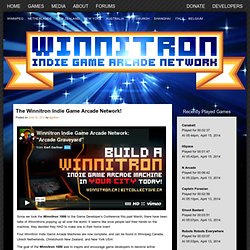 The Winnitron Indie Game Arcade Network! in Winnipeg, Netherlands, New Zealand, New York, Pittsburgh!
Since we took the Winnitron 1000 to the Game Developer's Conference this past March, there have been talks of Winnnitrons popping up all over the world. It seems like once people laid their hands on the machine, they decided they HAD to make one in their home town! Four Winnitron Indie Game Arcade Machines are now complete, and can be found in Winnipeg Canada, Utrech Netherlands, Christchurch New Zealand, and New York USA! The goal of the Winnitron 1000 was to inspire and encourage game developers to become active members of the independent video game community. With 4 new Winnitron Indie Game Arcade Machines active around the world and a bunch more on the way, I think we can say that we're well on our way to achieving that goal.