Community
Whelp, that didn't work. I made an attempt to complete a 7-day roguelike challenge over at 7DRL. I didn't expect to complete it in time, but I had hoped to get more done. The game is Dead Grinder.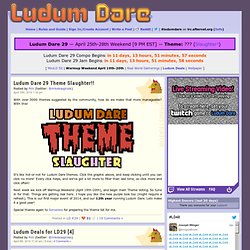 Super Friendship Club
Game Prototype Challenge
The Winnitron Indie Game Arcade Network! in Winnipeg, Netherlands, New Zealand, New York, Pittsburgh!