Real food
Noon Wine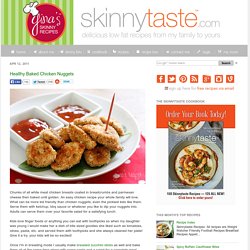 Chunks of all white meat chicken breasts coated in breadcrumbs and parmesan cheese then baked until golden. An easy chicken recipe your whole family will love. What can be more kid friendly than chicken nuggets, even the pickiest kids like them.
This was our breakfast Sunday morning. Aren't they cute? They were very, very good. It's the whole egg and the toast combo all together in one nice package. These are so easy to make and wouldn't they be splendid on a brunch buffet table?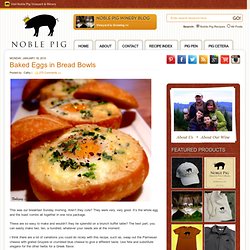 Although all these sandwiches contain the same lemon-white wine vinegar tuna salad, their breads are different. Have a little fun and arrange them in a checkerboard pattern to keep people guessing. Serves 4 Ingredients 2 cans (each 6 oz) tuna packed in water, drained 3 Tbsp. white wine vinegar 1 Tbsp. olive oil 1 tsp. freshly squeezed lemon juice 1⁄4 tsp. freshly ground black pepper 2 slices whole wheat bread (1-inch-thick slices) 2 slices white bread (1-inch-thick slices) 1⁄2 cup mixed salad greens (arugula, Boston and Bibb or spring mix lettuces work well) 1⁄3 cup alfalfa sprouts, optional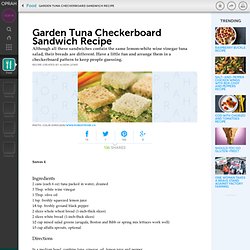 Garden Tuna Checkerboard Sandwich Recipe
Macaroni and Cheese Cupcakes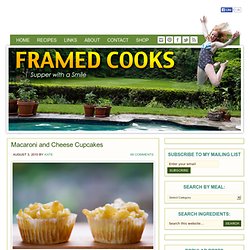 Okay, so ever since I made those French Toast Muffins a little ways back, I've been strangely obsessed with things I can make in my muffin pan. I don't know if it is the whole portability thing, or just the fact that anything with the word "cupcake" or "muffin" in the title automatically makes my stomach growl. You could probably show me a recipe for Brussel Sprout Cupcakes and I would get hungry. Okay, maybe not. But in the case of these macaroni and cheese cupcakes, the second it occurred to me that macaroni and cheese could be made in a cupcake shape, I couldn't make the dang things fast enough. And as it turns out, there are a few folks out there that share this little fascination of mine because as soon as I posted on my Facebook page that I was making these for dinner (as I do every day, but that is a discussion for another day) I started getting the comments and emails.
7 Ways With: Canned Tuna Recipes
Italian Chicken Packets - Recipes - ReadySetEat
Smoky Paprika Chicken - Recipes - ReadySetEat
Easy Chicken Fajitas - Recipes - ReadySetEat
Skillet Chicken Parmesan and Pasta - Recipes - ReadySetEat