Games
PowerPoint Presentation - Putting the Fun in Functional
The story is much bigger than old Floyd. With the top stars thrown out before the first wheel turned, cycling itself is on the verge of collapse. Teams depend on sponsorship to stay in business, and the current group of mostly non-American sponsors has begun to quietly leave the sport.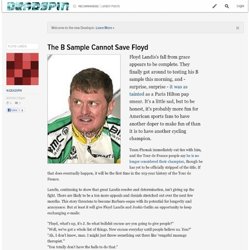 Work and Play: A Peek Inside the Lives of Gaming's Greatest
mactactic - buying guide & replacement estimates - current m
Easily mispronounced domain names: What are your favorites?-- A
It's time to BE HEARD!!