Cooking
Better-Than-Crack-Brownies. I'm sorry for doing this to you.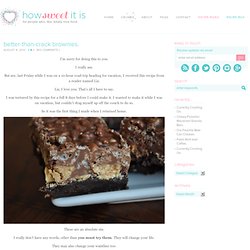 I really am. But see, last Friday while I was on a 10-hour road trip heading for vacation, I received this recipe from a reader named Liz. Liz, I love you. That's all I have to say. I was tortured by this recipe for a full 8 days before I could make it. Common Ingredient Substitutions Article. Quick Guide to Every Herb and Spice in the Cupboard | Apartment Therapy The Kitchn. Ever get coriander confused with cumin?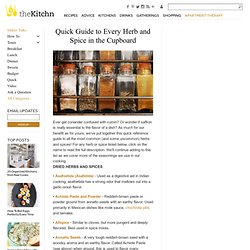 Or wonder if saffron is really essential to the flavor of a dish? As much for our benefit as for yours, we've put together this quick reference guide to all the most common (and some uncommon) herbs and spices! For any herb or spice listed below, click on the name to read the full description. We'll continue adding to this list as we cover more of the seasonings we use in our cooking.
Recipes
---