Hairbrained
How-To: The Cascade/Waterfall Braid. The waterfall braid also known as the cascade braid recently exploded as the new "trend braid" of the season.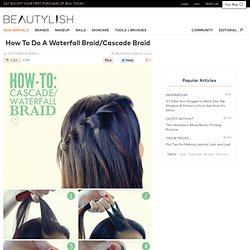 The waterfall effect looks cool and complex, but it's easier to style than you think. Give this beautiful braid a try when Beautylish takes you through the how-to! Section Off. 30 hairstyles/30 days. How to curl your hair with a sock! No heat. Hair.
Vacation, staycation, daycation?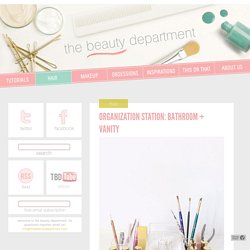 However you decide to classify your next round of downtime, we hope there's a pool or an ocean involved. But here's the thing, little mermaids– you need to prep your hair for swimming, especially if your hair has been colored. We've talked about POOL HAIR before but only about what to do after you get out of the water. Hair Romance — Love Your Hair. Half French Twist.
---