Food Blogs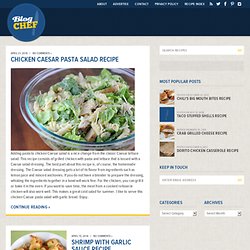 Provolone Stuffed Meatballs Recipe This is a copycat right for the provolone stuffed meatballs at Applebee's restaurant. The meatballs are simmered in marinara sauce and then placed on top of alfredo noodles to serve. I thought the combination of both alfredo and marinara sauce kind of creates a flavor that is similar to a tomato cream sauce. The meatballs use 3 different types of meats—ground beef, ground pork and ground veal. If you would prefer you can use all ground beef.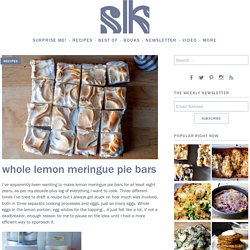 Thursday, January 16, 2014 pear and hazelnut muffins We all know that muffins teeter precariously on a razor-thin line that divides the food categories of "Acceptable for Breakfast" and "Nope, This Is Dessert" and one must maintain firm boundaries during the breakfast hours lest the day that follows devolve into a full-on bacchanal of Resolution decompensation that ends with one passed out amid scatters of Cheetos, ketchup packets and French fry grease with a side of cronut. Thus, when I come upon a new muffin recipe — or in this case, when my son is told to pick a recipe for us to make from a new book, and he predictably chooses the thing that most resembles cake — I immediately assess the list of ingredients and label them accordingly: Continued after the jump »
Farmgirl Fare: Recipe Index
Easy Orange Yogurt Loaf CakeMost Popular Recipes100% Whole Grain Moist and Delicious Bran Muffins (made without cereal)All Natural Homemade Barbecue SauceAll Natural Soft and Cakey Honey Peanut Butter Cookies (no refined sugar)Arugula PestoBeyond Easy Beer BreadChocolate Biscotti for BeginnersEasy Emergency Chocolate Loaf CakeEasy Orange Yogurt Loaf CakeFarmhouse White: An Easy Basic White Sandwich Bread RecipeHomemade Lowfat Buttermilk Ranch DressingHomemade Pita Bread in about an HourHot Swiss Chard Artichoke DipJamie Oliver's Traditional Cornish Pasties with Beef, Onion, Potatoes, and CarrotsKohlrabi Purée (Wondering what to do with kohlrabi? Try this!)No Sugar, Salsa-Like, Super Simple Green Tomato RelishOatmeal Toasting BreadOrange Yogurt Loaf CakeReally Easy Low Sugar Pear ButterSavory Tomato Basil Pesto Pie with a Foolproof Biscuit CrustSavory Feta Cheese and Scallion Scones (made with cream cheese,no butter)Spicy Pumpkin Pecan (or Walnut) Raisin Muffins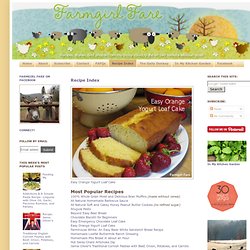 Chicken breasts in a creamy Dijon mustard sauce with shallots. Healthy green smoothie with banana, pineapple, spinach, and Greek yogurt. Black-eyed Pea Salsa with green chiles, onions, red bell pepper, served with jack cheese quesadillas How to make gremolata, a savory condiment of parsley, garlic, and lemon zest. Color beet salad with orange slices, kale, and toasted pistachios.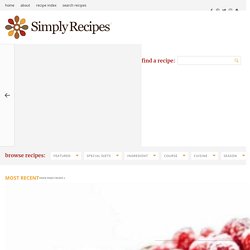 All PW Recipes
Recipes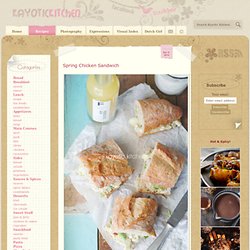 What can I say about oliebollen? No new years eve will ever be complete without this doughnut-like pastry that's so firmly embedded into our Dutch culture. Where it should stay forever, too. This classic oliebollen recipe has been on my to-blog list for many years now but somehow I never got around to shooting the recipe; things are always so crazy busy for me around new years. This is one of the better oliebollen recipes out there.
When I wrote my cookbook, SAVORY SWEET LIFE: 100 Simply Delicious Meals for Every Family Occasion (HarperCollins/William Morrow), I developed the recipes with busy people and families in mind. Most of the recipes have never been published online because I wanted to share a more complete collection of recipes from our family kitchen with personal notes and stories to inspire people to get cooking in the kitchen. My cooking philosophy has always been that cooking good food does not have to be complicated or take a lot of time. Yet, when I cook, I always try to create dishes people can proudly serve friends and guests that I know they will enjoy, feel fussed over, and have a memorable impact.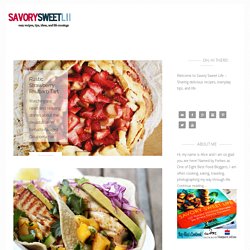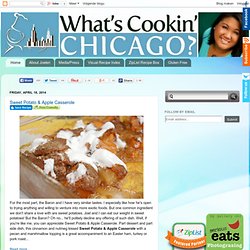 What's Cookin, Chicago?
Well, we made it through another year! I hope 2013 was good to you and you have some wonderful memories to look back upon. And if you had some challenging moments in the past year, may the new year of 2014 bring you much prosperity and happiness!