Self-Improvement
- StumbleUpon. Found Time: How To Spend The 24 Hours Of Leap Day. Hide captionLeap day is the perfect moment to contemplate time.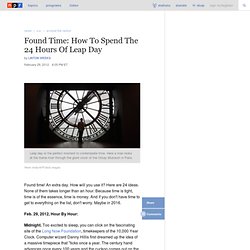 Here a man looks at the Seine river through the giant clock of the Orsay Museum in Paris. Pierre Verdy/AFP/Getty Images Leap day is the perfect moment to contemplate time. Creeper_trail - StumbleUpon. 1.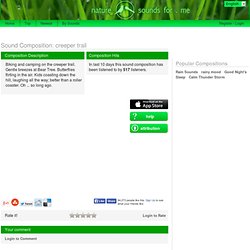 Choose a sound In order for nature sounds to start playing choose a sound from drop-down box for one channel and drag the volume slider up. 2. Add more sounds. Enneagram Type #1. Description of Type One: The Perfectionist Ones are motivated by the need to live life the right way, including improving themselves, other people and the world around them.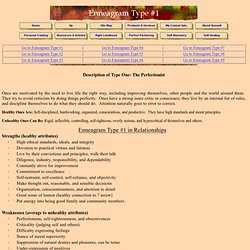 They try to avoid criticism by doing things perfectly. Ones have a strong inner critic or conscience; they live by an internal list of rules, and discipline themselves to do what they should do. Attention naturally goes to error to correct. 1 - Enneagram Type One: The Reformer. Type One in Brief Ones are conscientious and ethical, with a strong sense of right and wrong.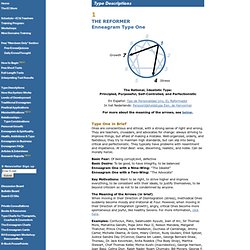 They are teachers, crusaders, and advocates for change: always striving to improve things, but afraid of making a mistake. Well-organized, orderly, and fastidious, they try to maintain high standards, but can slip into being critical and perfectionistic. 10 Open Education Resources You May Not Know About (But Should) | MindShift - StumbleUpon. Digital Tools Horla Varlan This week, the OCW Consortium is holding its annual meeting, celebrating 10 years of OpenCourseWare.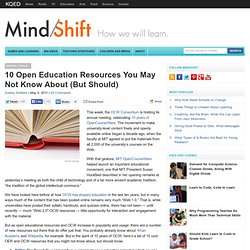 The movement to make university-level content freely and openly available online began a decade ago, when the faculty at MIT agreed to put the materials from all 2,000 of the university's courses on the Web. With that gesture, MIT OpenCourseWare helped launch an important educational movement, one that MIT President Susan Hockfield described in her opening remarks at yesterday's meeting as both the child of technology and of a far more ancient academic tradition: "the tradition of the global intellectual commons." We have looked here before at how OCW has shaped education in the last ten years, but in many ways much of the content that has been posted online remains very much "Web 1.0." Tools for creating ideas.
---