Me (In Progress)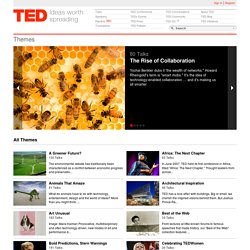 A Greener Future? 120 Talks The environmental debate has traditionally been characterized as a conflict between economic progress and preservatio... Africa: The Next Chapter 58 Talks In June 2007, TED held its first conference in Africa, titled "Africa: The Next Chapter."
Languages - French - French Steps - Directions
UCB Parents Jokes &Quotes: Toddlers Rules of Possession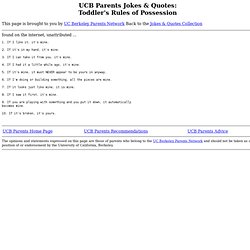 This page is brought to you by UC Berkeley Parents Network Back to the Jokes & Quotes Collection
Posted by Site Administrator in Online Learning May 7th, 2009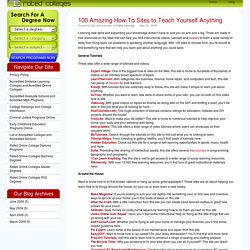 - StumbleUpon
Throughout last couple of years I've been collecting my personal favorite quotations from various inspirational people in my Evernote. As a result I got quite a long list of sayings which I personally consider to be one of the smartest, wittiest, daring and positive at the same time.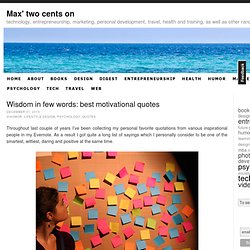 Fresh. Fit. Fashionable.
Gratitude Journal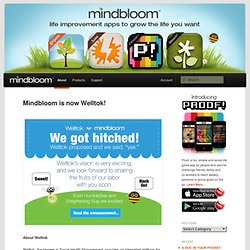 Mindbloom Incorporated is a Seattle-based interactive media company that's out to make life improvement accessible to everyone.
Grow the life you want.