Me (In Progress)
Practically Green | Dashboard. Themes | List. A Greener Future?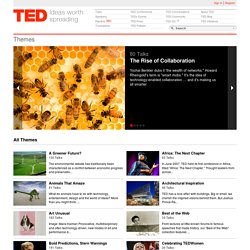 125 Talks The environmental debate has traditionally been characterized as a conflict between economic progress and preservatio... Africa: The Next Chapter 61 Talks In June 2007, TED held its first conference in Africa, titled "Africa: The Next Chapter. " UCB Parents Jokes &Quotes: Toddlers Rules of Possession. This page is brought to you by UC Berkeley Parents Network Back to the Jokes & Quotes Collection found on the internet, unattributed ... 1.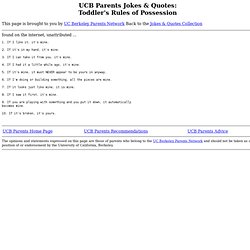 If I like it, it's mine. 2. If it's in my hand, it's mine. 3. Can you name the answers to these 50 Riddles?? by gundam743 | Online Games &Trivia by Sporcle - StumbleUpon. 100 Amazing How-To Sites to Teach Yourself Anything | Rated Colleges - StumbleUpon. Posted by Site Administrator in Online Learning May 7th, 2009 Learning new skills and expanding your knowledge doesn't have to cost you an arm and a leg.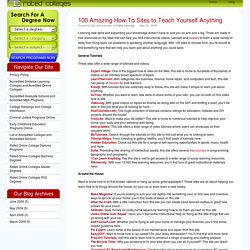 There are loads of free resources on the Web that can help you find instructional videos, tutorials and classes to learn a wide variety of skills from fixing basic car problems to speaking another language. With 100 sites to choose from, you're bound to find something here that will help you learn just about anything you could want. - StumbleUpon.
Teaching. Wisdom in few words: best motivational quotes | ZZE.ST - inspiration &... - StumbleUpon. Throughout last couple of years I've been collecting my personal favorite quotations from various inspirational people in my Evernote.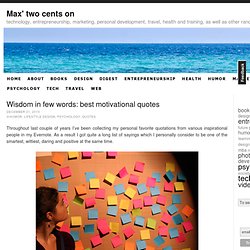 As a result I got quite a long list of sayings which I personally consider to be one of the smartest, wittiest, daring and positive at the same time. Moscow, 2008. Gratitude Journal. Grow the life you want.
---