Moda
Have you ever dreamed to become famous fashion designer? Have you dreamed of fashion fantasy and glamour. Well, most of us don't have chance to achieve dreams, however, the small DIY projects can bring up our creativity and wake up the designer who is sleeping in everyone of us. In today's article we will show you numerous ways to recycle your old sweaters the good way. Wine Bottle Cover Lampshade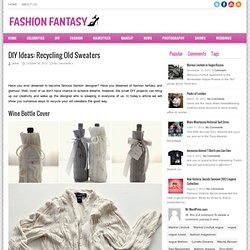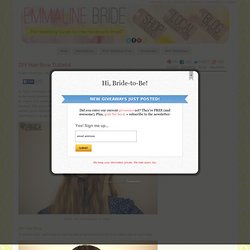 Posted September 28, 2012 by EmmalineBride | ♥ 17 Comments - Leave a Comment! Hi, loves, and Happy Friday! Today we're showing you a fun hairstyle you can do at home thanks to the lovely Stephanie of Hair and Makeup By Steph . This fantastic blog has everything you need to inspire your wedding day hair and makeup, including fun DIY tutorials that are easy to tackle yourself. With just a little patience and know-how, you can tackle today's DIY hair bow tutorial, the perfect go-to hairstyle for dress shopping, bridal shower, rehearsal dinner – even the big day itself! Read on to see how this DIY hair bow is done…
Wall Photos
Print Order # 100536524
The topknot is a summer-friendly look that, when executed with polish, is also a chic style that can take you right into the fall season. There are many methods to achieve a fashion forward topknot that goes beyond "gym bun" hair and the sock bun is my favourite. Almost every time I wear my hair up this way, I field questions on my technique so I thought I would share the DIY.
DIY: Sock Bun | Canadian Beauty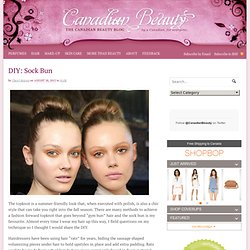 When you have been backstage at enough red carpet affairs and fashion shows, nothing surprises any longer. Putting cellulite cream on the face? But naturally! Getting into a bubble bath after making up your face for a party? Of course!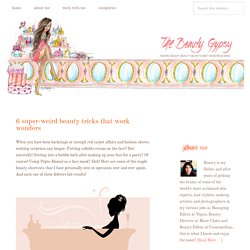 Christmas Nail Art
2.bp.blogspot.com/_ehr-HSzMx5M/TSj_sAQDD2I/AAAAAAAAA_k/U3zZQ5wPslA/s1600/falda%2Bplato%2Bo%2Bcircular%2Bestilo%2Ba%2525C3%2525B1os%2B50%252527s%2Bpollera%2Bmoldes%2Bpatron1.jpg
cdn3.grupos.emagister.com/imagen/pollera_plato_molde_607167_t0.jpg
One more view of a collection before I share my annual trends post on Monday. Another designer on my to-check list? Jenny Packham. Out of all the wedding gown designers, Jenny stands out in my mind as the only designer who has a signature style.
Wedding Obsession - Canadian Wedding Inspiration Blog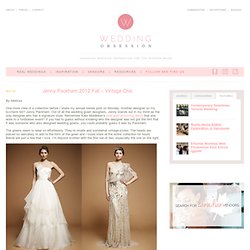 The cascade braid recently exploded as the new "trend braid" of the season. The waterfall effect looks cool and complex, but it's easier to style than you think. Give this beautiful braid a try when Beautylish takes you through the how-to! Section Off This style works best on straight or loose waves. Brush out all the knots with a wide tooth comb.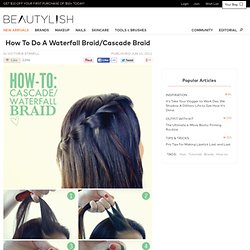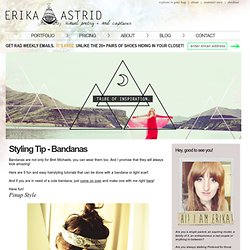 Bandanas are not only for Bret Michaels, you can wear them too. And I promise that they will always look amazing! Here are 5 fun and easy hairstyling tutorials that can be done with a bandana or light scarf. And if you are in need of a cute bandana, just come on over and make one with me right here !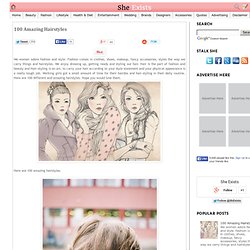 We women adore fashion and style. Fashion comes in clothes, shoes, makeup, fancy accessories, styles the way we carry things and hairstyles. We enjoy dressing up, getting ready and styling our hair. Hair is the part of fashion and beauty and Hair-styling is an art, to carry your hair according to your style statement and your physical appearance is a really tough job. Working girls got a small amount of time for their hairdos and hair-styling in their daily routine. Here are 100 different and amazing hairstyles.
I saw this newsprint manicure over on The Daily Nail and thought it was adorable (especially for bookworms and word lovers like myself). I did a little Google detective work to see how to recreate it, and was surprised at how easy it is! All of the tutorials I found called for vodka or other clear distilled spirits, but we were fresh out. I used isopropyl alcohol instead, and it seemed to get the job done. I tried a quick and dirty version this afternoon to share it with you: Like this: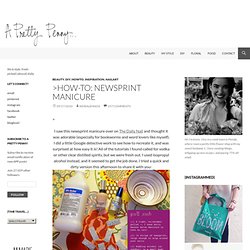 Diy hairstyles, flat irons, ceramic straighteners, smooth out frizz
ROYAL BLUE CHIFFON RUFFLE TRIM ONE SHOULDER SEXY MINI DRESS @ Amiclubwear sexy dresses,sexy dress,prom dress,summer dress,spring dress,prom gowns,teens dresses,sexy party wear,women's cocktail dresses,ball dresses,sun dresses,trendy dresses,sweater dresse
CORAL CRINKLE FABRIC STRAPLESS FLORAL BELT DRESS @ Amiclubwear sexy dresses,sexy dress,prom dress,summer dress,spring dress,prom gowns,teens dresses,sexy party wear,women's cocktail dresses,ball dresses,sun dresses,trendy dresses,sweater dresses,teen clot
ORANGE CHIFFON RUFFLE TRIM ONE SHOULDER SEXY MINI DRESS @ Amiclubwear sexy dresses,sexy dress,prom dress,summer dress,spring dress,prom gowns,teens dresses,sexy party wear,women's cocktail dresses,ball dresses,sun dresses,trendy dresses,sweater dresses,te
Coats_Women_Fashion Clothing Online, Wholesale, Wholesale Fashion Clothing, Cheap Fashion Clothing Store Online - Group The World, shopping all world
Fuchsia Faux Suede Colorblock Peep Toe Platform Heels @ Amiclubwear Heel Shoes online store sales:Stiletto Heel Shoes,High Heel Pumps,Womens High Heel Shoes,Prom Shoes,Summer Shoes,Spring Shoes,Spool Heel,Womens Dress Shoes,Prom Heels,Prom Pumps,High Heel
LIME SWEETHEART NECKLINE TIER FRONT MINI COCKTAIL DRESS @ Amiclubwear sexy dresses,sexy dress,prom dress,summer dress,spring dress,prom gowns,teens dresses,sexy party wear,women's cocktail dresses,ball dresses,sun dresses,trendy dresses,sweater dresses,te
Lily Boutique., Women Cloths Online, Teen Clothing Or Apparel Chicago, Womens Clothings, Women Fashion Clothing, Trendy Juniors Clothes, Prom Dresses Or Evening Gowns, Celebrity Clothing Styles, Chicago | :: Lily Boutique ::