Writing
Missouri State Teachers Association: Why Punctuation? Guest column by Jeff Rubin, founder of National Punctuation Day The Destin Log: A punctilious punctuator's pet peeves (first column, July 15) The Destin Log: A punctilious punctuator's pet peeves (second column, September 25) USA TODAY: Contest: Do you know your punctuation? San Francisco Chronicle: Punctuation Paragraph Contest Highlights 8th Annual National Punctuation Day, Sept. 24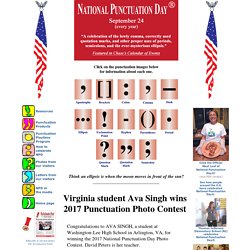 About The Author Sean Platt is a husband, father, and entrepreneur. Sean is co-founder of the Collective Inkwell and Realm & Sands imprints, speaker, and author, with breakout indie hits such as Yesterday's Gone, WhiteSpace, Unicorn Western and The Beam, as well as traditionally published titles Z 2134 and Monstrous. Starting more than a year before Amazon launched "Amazon Serials," Sean and creative partner David Wright launched four serials, plus a series of shorts, maintaining a weekly release schedule throughout 2012. Inspired as much by Stephen King's serialized novel, "The Green Mile," as they are scripted TV shows like LOST, Fringe, The Wire, Mad Men, The Walking Dead, and the Battlestar Galactica reboot, Sean and Dave wanted to create a fresh experience for Kindle and other e-reading devices. On May 24, 2013 Sean launched Realm & Sands with Johnny B.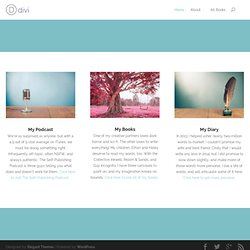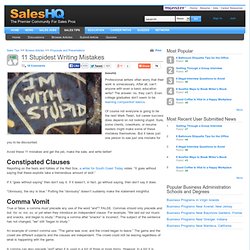 Sales Tips >> Browse Articles >> Proposals and Presentations Professional writers often worry that their work is unnecessary. After all, can't anyone with even a basic education write? The answer: no, they can't.
Donald Miller I used to play golf but I wasn't very good. I rented a DVD, though, that taught me a better way to swing, and after watching it a few times and spending an hour or so practicing, I knocked ten strokes off my game. I can't believe how much time I wasted when a simple DVD saved me years of frustration. I'd say something similar is true in my writing career. If you read these books, your writing will improve to the point people who read your work will begin to comment on how well you write.