Web designing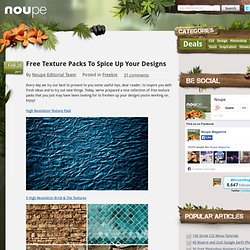 Feb 25 2011
All of these web design templates are released as 'open source' designs which means that you are FREE to download and use them for anything you want (including modifying and amending them). All I ask is that you leave the 'design by dcarter' link in the footer of the template, but other than that the template is all yours! (If you wish to remove the footer link please send a donation here .)
dcarter design - free website templates, free css templates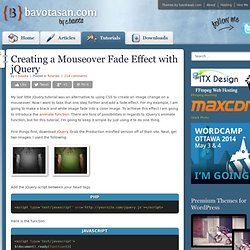 My last little jQuery tutorial was an alternative to using CSS to create an image change on a mouseover.
Premades » Rawrbie!
Information These layouts are coded with XHTML 1.0 and CSS 2.1, which means you have to self-close tags like , , use lowercase tags, nest elements correctly, and the like if you want to retain its validity. You must have basic knowledge in HTML / CSS when using this layout, and a bit of PHP or WordPress.
Free Blogspot Template: I heart Spring
Free Blogger Templates
Free Blogger Templates - The Pixelista
Freebies | June Lily | Pretty Web Design and Development
Aesthetic Intoxication » Tutorials
Home
Shabby Blogs - Backgrounds - Free two column shabby chic blog templates with a twist of scrapbooking style!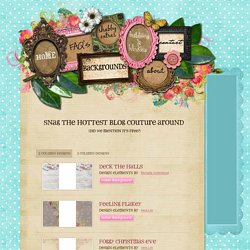 Free Website templates CSS Templates | WordPress Themes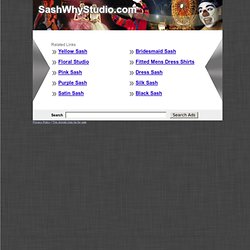 Premade Blogger Design – Champagne
Nothing found for Free-blog-backgrounds
The Ultimate Collection Of Brilliant Web Design Tutorials
Mar 01 2010 In this ultimate collection, we bring you a massive selection of great Web design tutorials from all over the design community.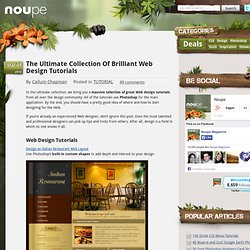 Orange Background Patterns
Link us
Layouts: Newest additions | Celestial Star
Louise Franks Designs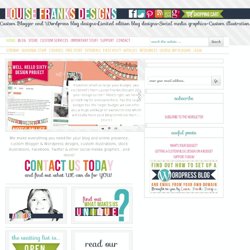 Louise Franks Designs | Blog Designs
Designer's Comments Look carefully for specific instructions To use this layout simply copy and paste the code and you should be ready to go.
Dance to the Music - Website Templates
Blogger Templates (Classic) 21 – 25 | GeckoandFly
If any of you guys happen to boot the classic templates from my previous collection into the new XML format, please share, email the files and I'll host it here. A credit on the footer of the template goes to the author and not to GeckoandFly.
Welcome | CodeGrrl.com
CutePHP Content Management
Swirls, Curls and Flowers are often linked together in the design world, and are extremely popular. There are hundreds of resources out there for those of you that like to use floral elements in your design work and illustrations.
80+ Swirly, Curly And Floral Vector Resources
Seamless patterns are a great way to add interest and detail to a web design background. In this post we've rounded up over one hundred seamless patterns.
Use of patterns are really helpful in web design for creating some awesome web backgrounds using repeating patterns. Patterns helps to fill-up large area easily & adds details to the design. I have shared various sets of patterns that will help you with make your design look more beautiful.
TUTORIALS » Tutorials