Termino 1
Terminology
Dictionaries (Strange & Unusual)
Faux amis (1 000 faux-amis Termisti)
Hat man sich für die Buchung eines DSL Anschlusses der Deutschen Telekom entschieden, ist fast auch sicher, dass er geschaltet werden kann. Denn die Verfügbarkeit von Telekom DSL liegt deutschlandweit bei circa 96 Prozent.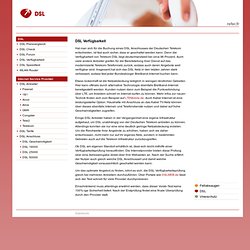 Redon - Dictionnaires et encyclopédies de France
ncordancier anglais BLC KWIC Concordancer (Ver. 06-22-01)
Merriam-Webster's Business Correspondence
Dictionaries & Encyclopedias On-Line
Nordermbank - Multilingual Terminology Termbank
Menu Trésor de la langue française
microglossaires (Liste des) - Travaux Termisti faits par des étu
Dictionary
Dictionnaire Capital
build's Bank of English Page
dictionnaires anglais spécialisés
Dictionnaire des citations - dicocitations.com
Bureau de la traduction - Publications
PetroDico
Groupe Total Stations-service Se rendre en station Trouver une station Calculer un itinéraire Trafic en temps réel
build Home Page
Hanse-Blampain (Dict. des difficultés)
Language Hub - Resource Materials
how to speak like an aussie!
Biotech Knowledge Center
American·British - British·American Dictionary
Abbreviation - AECMA Glossary
Abbreviations - Glossary-tech
Bruxellles - Déclaration de -- sur la terminologie