Future
Hace ocho años José Alano, un mécanico brasileño retirado, tuvo la inspiración de recoger botellas de plástico (PET) y cartones de leche usados para desarrollar un sistema de calentamiento de agua por energía solar simple, barato y que pudiera construir cualquier persona.The Ecologist le dedica un estupendo artículo contando su historia:…viendo que en su pequeño pueblo de Tubarão no existía ninguna infraestructura para reciclar los envases y sintiéndose incapaces de tirar todos esos envases a la basura, Alano y su mujer pronto se encontraron con una habitación llena de botellas y cartones de leche vacíos. [...] Haciendo uso de su ingenio y experiencia con captadores solares, él y su esposa construyeron una versión alternativa utilizando 100 botellas PET y 100 cartones de leche usados.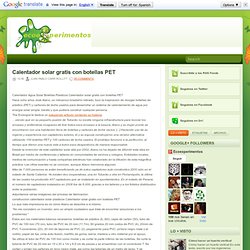 Infografía revela el tiempo y las actividades que hacemos en Internet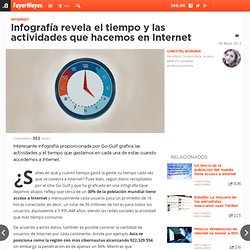 ¿Sabes en qué y cuánto tiempo gasta la gente su tiempo cada vez que se conecta a internet?
The Future of Sharing on Facebook, Twitter and Google+
Users of social networks are getting tired of sharing — but that doesn't mean sharing is on the decline.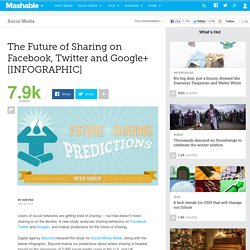 Internet of Things
La inteligencia ha dejado de ser la capacidad para resolver un problema para ser la capacidad de ingresar en un mundo compartido Francisco Varela La pobreza consiste en llegar tarde a las conversaciones que inventan el mundo. Fernando Flores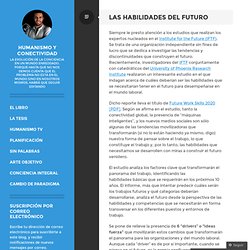 Las habilidades del futuro
the_shift_2012
www.MasteringAlchemy.com© Mastering Alchemy, Jim Self, 2009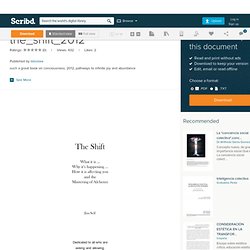 philosophy, paradigm shifts of human's collective conciousness,