Instructional Tech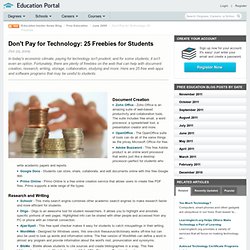 Jun 29, 2009 In today's economic climate, paying for technology isn't prudent, and for some students, it isn't even an option. Fortunately, there are plenty of freebies on the web that can help with document creation, research, writing, storage, collaboration, studying and more.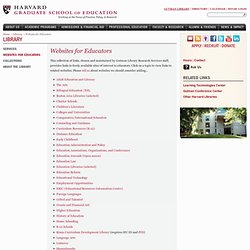 This collection of links, chosen and maintained by Gutman Library Research Services staff, provides links to freely available sites of interest to educators. Click on a topic to view links to related websites. Please tell us about websites we should consider adding... Adult Education and Literacy The Arts
Educational Technology Magazines
PowerPoint Games
Speed Match Our Speed Match Review Game tool is the newest review game to be added to the site. Players must drag and drop answers onto the correct question to clear the board. Questions always appear in a different order. You can even download the Speed Match Flash Player file to use games that you have created offline without an Internet connection! Makes a great SmartBoard review game! Free Technology for Teachers
Instructional Tech Talk • Index page