HARRY POTTER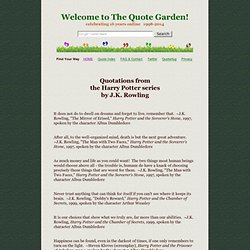 It does not do to dwell on dreams and forget to live, remember that. ~J.K. Rowling, "The Mirror of Erised," Harry Potter and the Sorcerer's Stone, 1997, spoken by the character Albus Dumbledore After all, to the well-organized mind, death is but the next great adventure. ~J.K.
Confirmed by JK Rowling Very confident in its accuracy Moderately confident in its accuracy Not very confident Confirmed false, but I felt like posting it anyway. Bagman, Ludovic (Ludo) - head of the Ministry's Department of Magical Games and Sports. A bit short on cash. "Ludo" is Latin for "to play, sport", but can also mean "to delude" or "to deceive".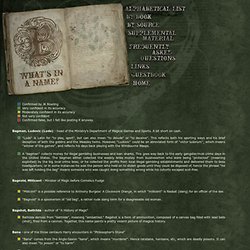 In Honor Of J.K. Rowling // Your #1 Source For Everything J.K. Rowling
Have you completed this questionnaire before? Yes No What is your gender?