Literacy
Appliances Clothing Eating and Drinking Events Everyday Speech Insults People Places Science & Nature Sex Sport The Body Travel & Transport Weights & Measures The most popular British insults. More than just insults, this list really includes rude words, exclamations and adjectives that don't fit anywhere else very well. bampot: n clumsy idiot.
The Septic's Companion - List of British Words For Insults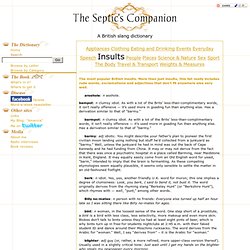 BlaBlaMeter - Bullshit detection tool
BlaBlaMeter - how much bullshit hides in your text? PR-Experts, politicians, ad writers or scientists need to be strong here!BlaBlaMeter unmasks without mercy how much bullshit hides in any text.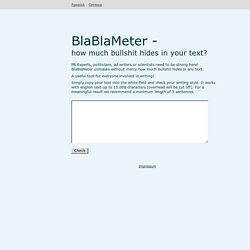 Knoword | Expand your vocabulary!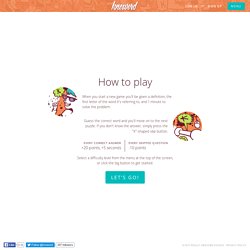 Knoword is a quick thinking game that helps boost vocabulary, spelling, speed of thought, as well as increasing analytical, observational and typing skills. When you begin, you will be greeted with a single letter. Underneath will be a dictionary definition to a word, which will begin with the letter in the box. Fill in the rest of the word and be rewarded with points and extra time. The object of the game is to complete as many words as possible.
Reverse Dictionary