Photography
Crazy Awesome Black And White Portraits. Russian photographer, Alexander Khokhlov, hailing from Moscow, has created a brilliant series of B&W "beauty-eque" portraits.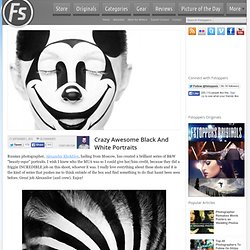 I wish I knew who the MUA was so I could give her/him credit, because they did a friggin INCREDIBLE job on this shoot, whoever it was. I really love everything about these shots and it is the kind of series that pushes me to think outside of the box and find something to do that hasnt been seen before. Great job Alexander (and crew). Enjoy! Pictures of Moments Speak More than Thousand Words......
Picture can speak thousands of words.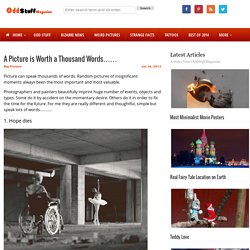 Random pictures of insignificant moments always been the most important and most valuable. Photographers and painters beautifully imprint huge number of events, objects and types. Most popular photography on StumbleUpon! 50 More Photos That Will Blow Your Mind. Here's the second part of jaw-dropping photographs from all over the world.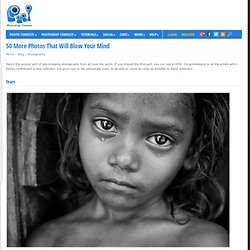 If you missed the first part, you can see it HERE. Congratulations to all the artists who's photos contributed to this collection and good luck to the passionate ones, to be able to come as close as possible to these artworks! Tears. One big photo » a picture is worth a thousand words. Astronomy. Dogs @ 1000 FPS.
---