Ressources Anglais US
Spot.us. Spot.Us is a nonprofit platform for "community powered reporting."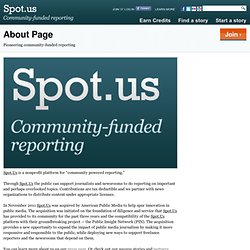 Through Spot.Us the public can support journalists and newsrooms to do reporting on important and perhaps overlooked topics. Contributions are tax deductible and we partner with news organizations to distribute content under appropriate licenses. In November 2011 Spot.Us was acquired by American Public Media to help spur innovation in public media. The acquisition was initiated on the foundation of diligence and service that Spot.Us has provided to its community for the past three years and the compatibility of the Spot.Us platform with their groundbreaking project -- the Public Insight Network (PIN). Beth's Blog: How Nonprofits Can Use Social Media: Creating. Source: Dollar Bin, Flickr In February, I'll be co-teaching the "WeAreMedia Live" intensive two-day workshop in San Francisco from NTEN.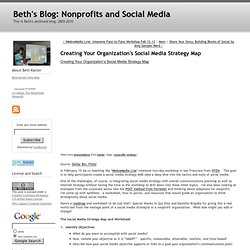 The goal is to help participants create a social media strategy AND take a deep dive into the tactics and tools of social media. Social Media Strategy Game Workshop Final. Causes on Facebook | Dissecting the Great Pacific Garbage Patch. Personal Networks & using Traditional Media as and when you. Non Profit Website Design: Examples and Best Practices - Smashing Magazine.
Advertisement Non profit websites share many of the same best practices as any website.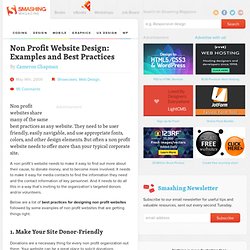 They need to be user friendly, easily navigable, and use appropriate fonts, colors, and other design elements. But often a non profit website needs to offer more than your typical corporate site. A non profit's website needs to make it easy to find out more about their cause, to donate money, and to become more involved. 26 Charities and Non-Profits on Twitter.
Lon S.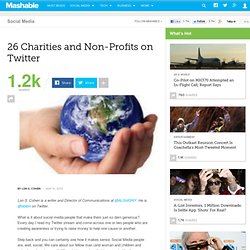 Cohen is a writer and Director of Communications at @ALSofGNY. He is @obilon on Twitter. 20 of the Top Nonprofits to Follow on Twitter.
---