Society
Bitcoin - P2P digital currency
Mt.Gox - Bitcoin Exchange
Baptiste Coulmont
Facescoop
L'approche créative des nouvelles technologies, du web et du code dépasse la vision hygiéniste de la technologie, la triste 'diète des écrans' À l'occasion du second Coding Goûter, je publie une courte série d'article. Retrouvez les sur ils.sont.la Quelques semaines avant le premier Coding Goûter, j'ai lancé une petite enquête sur "Enfants et programmation". Par exemple, à quel âges les parents pensent-ils que leurs enfants peuvent apprendre à programmer ?
Enfants et programmation : ma réponse à une mère anti-écran | ils.sont.la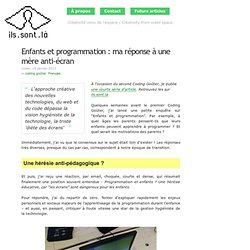 AlternativeTo - Alternatives To The Applications You Want To Replace
Fstoppers | Video Blog for Creative Professionals
Laughing Squid
La République de rave de KaZantip | Music World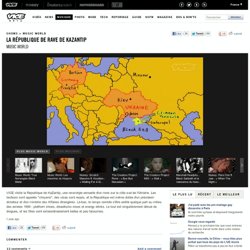 VICE visite la République de KaZantip, une rave/orgie annuelle d'un mois sur la côte sud de l'Ukraine. Les teufeurs sont appelés "citoyens", des visas sont requis, et la République est même dotée d'un président-dictateur et d'un ministre des Affaires étrangères. Là-bas, le temps semble s'être arrêté quelque part au milieu des années 1990 : platform shoes, dreadlocks roses et energy drinks. Le tout est singulièrement dénué de drogues, et les filles sont extraordinairement belles et peu farouches.
Un article de Wikipédia, l'encyclopédie libre.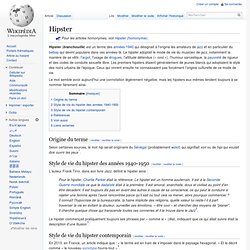 Hipster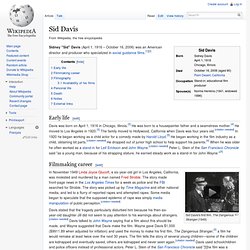 Sid Davis
Sidney "Sid" Davis (April 1, 1916 – October 16, 2006) was an American director and producer who specialized in social guidance films.[1][2] Early life[edit] Davis was born on April 1, 1916 in Chicago, Illinois.[3] He was born to a housepainter father and a seamstress mother.[4] He moved to Los Angeles in 1920.[3] The family moved to Hollywood, California when Davis was four years old.
How to piss off a German
INFORMATION : Si vous souhaitez la survie d'un accès gratuit aux sites web, nous vous remercions de bien vouloir désactiver votre bloqueur de publicité ou de nous mettre en liste blanche. Merci de votre compréhension afin de nous aider à continuer de vous fournir gratuitement de l'information de qualité.Plus d'explications Les changements de Facebook en irritent certains. La Timeline ( ou Journal ) est ainsi aussi perçue comme un nouveau coup porté à la confidentialité avec une trop forte exposition de toute sa vie passée et divulguée sur le réseau social.
Campagne pour casser les pieds à Facebook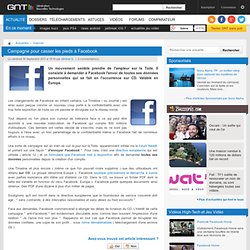 Précarité et monde du travail associatif
Le monde associatif est devenu le terreau d'une nouvelle précarité. Incités à prendre en charge les politiques publiques d'action sociale autrefois dévolues à l'Etat, les travailleurs associatifs voient leurs conditions de travail se dégrader. Tableau par Simon Cottin-Marx. Fragilité de l'idéal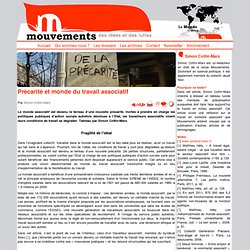 ACT
Inside Job (2010) en streaming
The Micronauts
What Was the Hipster?
What Was the Hipster? defines and unpacks the most iconic cultural figure of the 21st century: the bespectacled, ironic, kitsch-loving hipster. Composed of three parts—a transcript of an n+1–hosted panel discussion; a "dossier" of media responses to the panel; and a longer section devoted to essays—What Was the Hipster? traces the lineage of the contemporary hipster and features trenchant cultural criticism from over ten contributors.