Potemkine
JEAN FERRAT - POTEMKINE + LYRICS
Ferrat chante Potemkine
The Russian battleship Potemkin (Russian: Князь Потёмкин Таврический, Kniaz Potemkin Tavritchesky, "Prince Potemkin of Tauris") was a pre-dreadnought battleship built for the Imperial Russian Navy's Black Sea Fleet. The ship was made famous by the rebellion of the crew against their oppressive officers in June 1905 (during the Russian Revolution of 1905). It later came to be viewed as an initial step towards the Russian Revolution of 1917, and was the basis of Sergei Eisenstein's silent film The Battleship Potemkin (1925). Following the mutiny in 1905, the ship's name was changed to Panteleimon.
Russian battleship Potemkin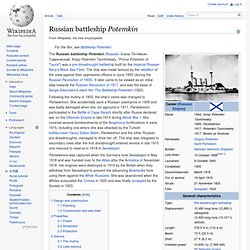 Beshoffs of Howth | The Market
Game Back in Season Our next delivery of new season Wild Irish Game arrives in store today! We envy you if you haven't yet tasted wild game from the Market at Beshoffs, because the first taste is a truly 'memorable' experience. Whats for Dinner Tonight?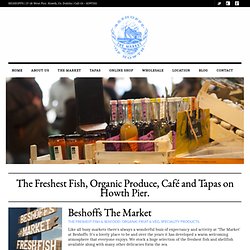 A meeting with the only living survivor of the Potemkin, Ivan Be