Présentation communication organisation
Download MultiMi now & streamline your social life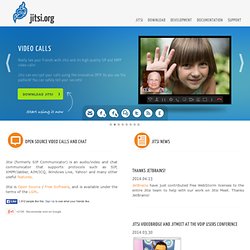 SIP Communicator) | Main / HomePage
Jitsi (formerly SIP Communicator) is an audio/video and chat communicator that supports protocols such as SIP, XMPP/Jabber, AIM/ICQ, Windows Live, Yahoo! and many other useful features. Jitsi is Open Source / Free Software, and is available under the terms of the LGPL.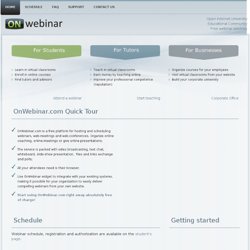 OnWebinar.com a free platform for hosting webinars
Latest updates 18.02.2013. UPD: Launching a new version of OnWebinar in September 2013 A two year ago, we introduced OnWebinar – a free service for holding webinars, enabling unlimited number of attendees.
En une seule minute, une quantité monstrueuse de données est échangée sur le web. Chaque minute de chaque heure de chaque journée. L'agence... Lorsque l'on parle de Google, Samsung ou encore Apple, on ne peut qu'avoir les yeux qui brillent quand aux montants qu'ils annoncent.... Le cloud computing est annoncé comme la technologie de demain pour tous les avantages qu'on lui connait.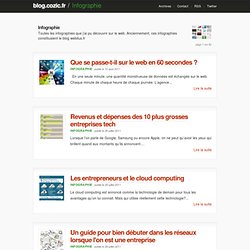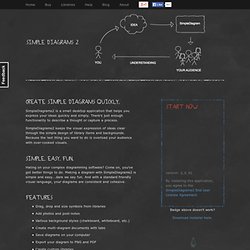 SimpleDiagrams2 is a small desktop application that helps you express your ideas quickly and simply. There's just enough functionality to describe a thought or capture a process. SimpleDiagrams2 keeps the visual expression of ideas clear through the simple design of library items and backgrounds. Because the last thing you want to do is overload your audience with over-cooked visuals. Hating on your complex diagramming software?