Présentation communication organisation
Download MultiMi now & streamline your social life
SIP Communicator) | Main / HomePage
OnWebinar.com a free platform for hosting webinars
EmailShare 0EmailShare TweetDeck is your personal social media dashboard for staying in touch with what's happening now, connecting you with your contacts across Twitter, Purchased by Twitter in May 2011. the version in November 2011 dropped support for LinkedIn, Google Buzz, Foursquare and MySpace accounts.
» Top Tools: Tweetdeck C4LPT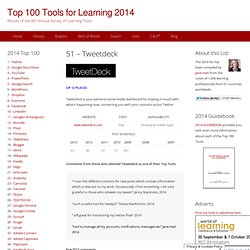 En une seule minute, une quantité monstrueuse de données est échangée sur le web. Chaque minute de chaque heure de chaque journée. L'agence... Lorsque l'on parle de Google, Samsung ou encore Apple, on ne peut qu'avoir les yeux qui brillent quand aux montants qu'ils annoncent.... Internet évolue de jour en jour (que ce soit d'un point de vue vitesse de connexion ou encore couverture).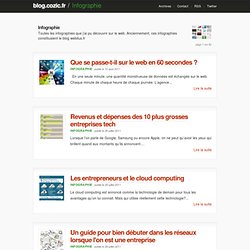 SimpleDiagrams