LMS LCMS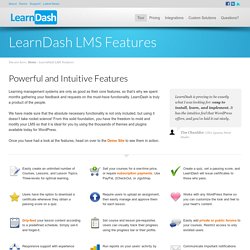 Powerful and Intuitive Features
LMS Features
Description technique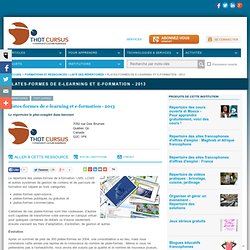 Le répertoire des plates-formes de e-formation, LMS, LCMS et autres systèmes de gestion de contenu et de parcours de formation est séparé en trois catégories:
Liste (non exhaustive) de 61 Plates-formes LCMS Open Sources
Looking Glass est une interface utilisateur graphique 3D, intuitive et conviviale, qui fonctionne actuellement sur Sun Solaris, Linux et Microsoft Windows. Elle est développée par Sun - en étroite collaboration avec la communauté Open source - comme un nouveau paradigme succédant à celui de l'ensemble des interfaces 2D actuelles, tous systèmes confondus. En bref, c'est l'abandon des multiples fenêtres en deux dimensions superposées les unes aux autres pour faire place aux multiples fenêtres 3D dynamiques et translucides toutes visibles simultanément dans un environnement tridimensionnel interactif.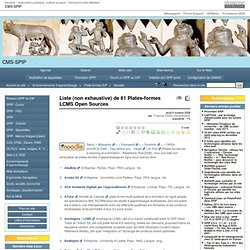 Sakai CLE (core) Contributors
I know, I know. You don't have time for all of this. You need an LMS and you have a teeny tiny amount of time to spend figuring it all out.
aLearning Blog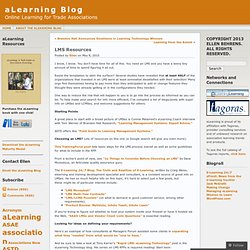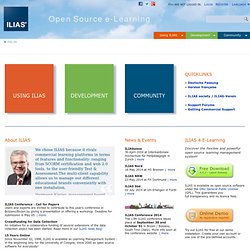 Crowdfunding for Data CollectionAn initiative for a collaborative funding of several extensions of the data collection object has been started. Read more in our ILIAS news blog. 15 Years OnlineSince November 02, 1998, ILIAS is available as Learning Management System - in the beginning only for the University of Cologne, since 2000 as open source software for everybody! ILIAS 4.4.0 stableA first stable release of the new version 4.4 is announced for January 15, 2014. The latest beta version is already available for evaluation and testing | more