Technology // The Internet
The future of TV as seen in Super Hi-Vision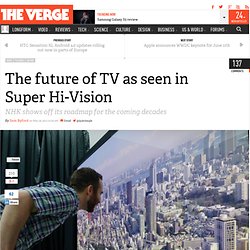 62inShare Jump To Close
Which programming language should I learn first?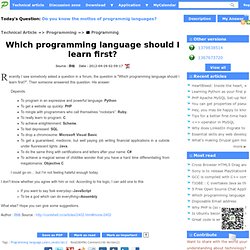 Recently I saw somebody asked a question in a forum, the question is "Which programming language should I learn first?". Then someone answered this question. His answer: Depends.To program in an expressive and powerful language: PythonTo get a website up quickly: PHPTo mingle with programmers who call themselves "rockstars": Ruby.To really learn to program: C.To achieve enlightenment: Scheme.To feel depressed: SQLTo drop a chromosome: Microsoft Visual BasicTo get a guaranteed, mediocre, but well paying job writing financial applications in a cubicle under fluorescent lights: Java.To do the same thing with certifications and letters after your name: C#To achieve a magical sense of childlike wonder that you have a hard time differentiating from megalomania: Objective CI could go on… but I'm not feeling hateful enough today. I don't know whether you agree with him or not.
Here is what people have been saying about The Bowden + Sheffield: UBERGIZMO "...An iPad lover's delight."
BOWDEN + SHEFFIELD Minimalist iPad Cases by Levi & Eric - FINEGRAIN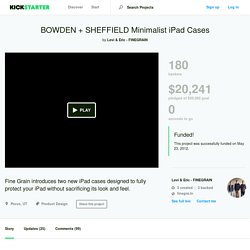 168inShare
Digital ecosystems: an in-depth comparison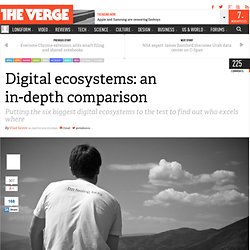 How The Domain Name System (DNS) Works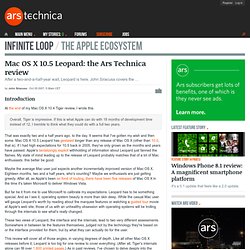 Mac OS X 10.5 Leopard: the Ars Technica review
At the end of my Mac OS X 10.4 Tiger review, I wrote this. Overall, Tiger is impressive. If this is what Apple can do with 18 months of development time instead of 12, I tremble to think what they could do with a full two years.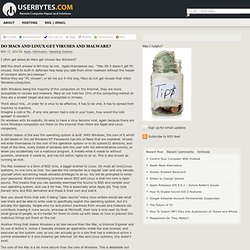 Do Macs and Linux get Viruses and Malware? | USERBYTES.COM
Nov 17, 2010 Apple, Information, Operating Systems
These days, accessing the same files across multiple devices can be a feat.
Aussie Startup Brings Seamless Computing Across Devices | Gadget Lab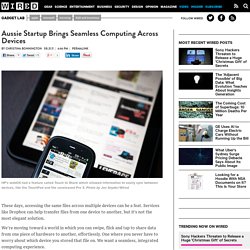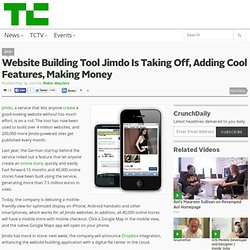 Website Building Tool Jimdo Is Taking Off, Adding Cool Features, Making Money
Jimdo, a service that lets anyone create a good-looking website without too much effort, is on a roll. The tool has now been used to build over 4 million websites, and 200,000 more Jimdo-powered sites get published every month.
10 of the Most Mind-Blowing Slow Motion Videos You've Ever Seen
Jilion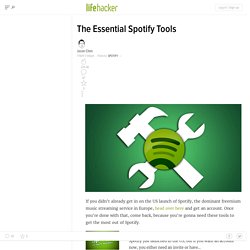 If you can build it yourself then the code is here: [github.com]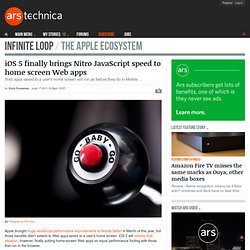 iOS 5 finally brings Nitro JavaScript speed to home screen Web apps
Apple brought huge JavaScript performance improvements to Mobile Safari in March of this year, but those benefits didn't extend to Web apps saved to a user's home screen. iOS 5 will remedy that situation, however, finally putting home-screen Web apps on equal performance footing with those that run in the browser.
One of life's minor annoyances is having to wait on my devices to connect to the network after I wake them from sleep.
Rapid DHCP: Or, how do Macs get on the network so fast? : Caffeinated Bitstream
Secrets of BackType's Data Engineers
How do three guys with only seed funding process a hundred million messages a day? I sat down with the BackType team to discover how they built a service relied upon by companies like bit.ly, Hunch and The New York Times. BackType captures online conversations, everything from tweets to blog comments to checkins and Facebook interactions. Its business is aimed at helping marketers and others understand those conversations by measuring them in a lot of ways, which means processing a massive amount of data. To give you an idea of the scale of its task, it has about 25 terabytes of compressed binary data on its servers, holding over 100 billion individual records.
Twitter Acquires Social Analytics Platform BackType
How I Failed, Failed, and Finally Succeeded at Learning How to Code - Technology
The programming website Project Euler provides a plan for how to learn anything in fun, discrete steps When Colin Hughes was about eleven years old his parents brought home a rather strange toy. It wasn't colorful or cartoonish; it didn't seem to have any lasers or wheels or flashing lights; the box it came in was decorated, not with the bust of a supervillain or gleaming protagonist, but bulleted text and a picture of a QWERTY keyboard.
7 YouTube Alternatives & Why They Make Sense
YouTube, YouTube, YouTube. If you want to upload a video on the Internet, pretty much anyone will default to the web's standard.
What Do I Need to Consider Before Buying a Projector for My Home Theater?
Serveur de stockage / NAS Synology DS-411j
Serveur de stockage / NAS Western Digital ShareSpace™ 4 To
The Brutal Decline of Yahoo [Infographic]
Home - YoruFukurou
Rivals Say Google Plays Favorites