Music
THE BATTLE OF THE FLAGSHIPS continued...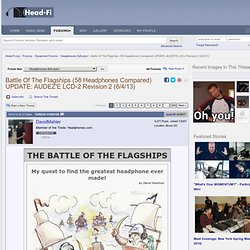 Battle Of The Flagships (50+ Headphones Compared)
Kickstarter: The playGo AP1 AirPlay and DLNA Wireless Receiver
If you want an AirPlay receiver on the cheap, you can't go wrong with Apple's AirPort Express, a $99 dollar portable wireless access point (great for an apartment or traveling business person) that has a 3.5mm minijack for an audio or optical connection to a pair of speakers or your home receiver. For another hundred bucks (as a part of being an early adopter), you could fair even better with playGo's audio-centric playGo AP1: an AirPlay and DLNA receiver that can output lossless audio through analog RCA outputs, a 3.5mm minijack, or TOSLINK to your preferred thumpers of choice. The playGo AP1 supports AAC, Apple Lossless, MP3, FLAC, WAV, and WMA files over AirPlay, Microsoft Play To, USB (i.e. directly connected to your iPod or iPhone), UPnP and DLNA. A fast ethernet port can provide network connectivity from your router or wireless access point, or you can connect wirelessly on B/G compatible wireless networks.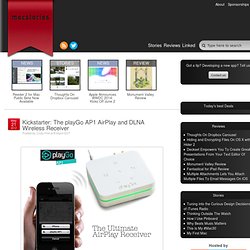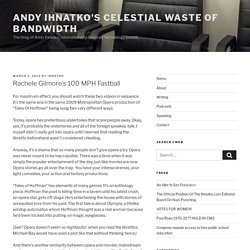 Rachele Gilmore's 100 MPH Fastball | Andy Ihnatko's Celestial Waste of Bandwidth (BETA)
For maximum effect, you should watch these two videos in sequence. It's the same aria in the same 2009 Metropolitan Opera production of "Tales Of Hoffman" being sung two very different ways. Today, opera has pretentious undertones that scare people away. Okay, yes, it's probably the undertones and all of the foreign speakey-talk.
The Redpoint Model A turntable (Credit: Redpoint) The iPhone and iPad are truly elegant designs, but they are the rare exceptions in the rather drab world of consumer electronics. Most cameras, printers, computers, home theater receivers, and speakers are pretty sedate, but there is one product category that stands out: turntables.
The world's most beautiful turntables | The Audiophiliac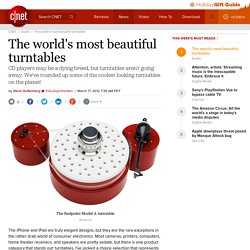 Somewhat late comes my list of the best albums of the last decade, but I was occupied alot the last couple of months and was rarely even online, plus I wanted to carefully check out all the albums released in 2009 to determine if something is suitable for the list (haven't unfortunately found anything exceptionally good), so better late than never I guess. I just want to say that in my opinion this last decade was amazing when it comes to electronic music. Technology really created a space for further experimentation and innovation and a lot of talented producers appeared who had an ability to fill up that space.
Journal de sljiva – My Top 50 Electronic Music Albums Of The 2000s – Last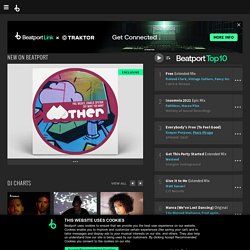 Hold, Doubt, Back Original Mix Par Grindvik , Billie (SE) Techno
▶ 15 Years Of Drumcode [Drumcode
100 Favourite Techno Classics
Top 50+ Jazz Albums for the Week of 18 July 2011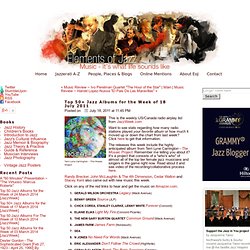 Terri Lyne Carrington - The Mosiac ProjectThis is the weekly US/Canada radio airplay list from JazzWeek.com Want to see stats regarding how many radio stations played your favorite album or how much it moved up or down the chart from last week? Click here to get that information. The releases this week include the highly anticipated album from Terri Lyne Carrington - The Mosaic Project. Remember me telling you about it? It's a project that consists of a "who's who" of almost all of the top tier female jazz musicians and singers in the game right now.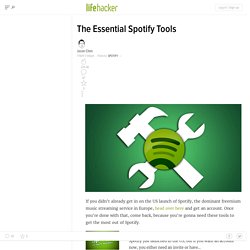 If you can build it yourself then the code is here: [github.com] Instructions for building for Linux and Windows are in the ReadMe Otherwise I think that we're just going to have to be patient. There won't be a spotify addon for XBMC until it supports binary addons (all are python at the moment). That feature is due in the next release of XBMC (Eden), but that isn't due until sometime around the end of the year.
Vinyl Download