Micro blogging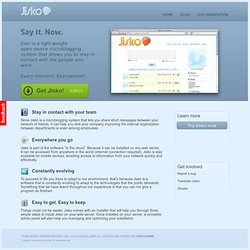 Stay in contact with your team Since Jisko is a microblogging system that lets you share short messages between your network of friends, it can help you and your company improving the internal organization between departments or even among employees. Everywhere you go Jisko is part of the software "in the cloud". Because it can be installed on any web server, it can be accessed from anywhere in the world (internet connection required). Jisko is also available for mobile devices, enabling access to information from your network quickly and effectively.
Jisko - An open-source microblogging platform.
Yammer, un moyen simplissime de s'initier à l'entreprise 2.0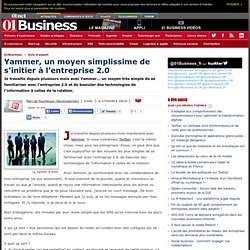 01net. le 27/03/09 à 15h10 Je travaille depuis plusieurs mois maintenant avec Yammer. Si vous connaissez Twitter, c'est la même chose, mais pour les entreprises.
retours d'expérience Yammer (Wordpress)