Online Organization
Rarely known YouTube features. YouTube Slam: It is an experiment that was introduced by the Google Research team as a new way of video discovery, in order to find out the next viral sensation among user-generated videos.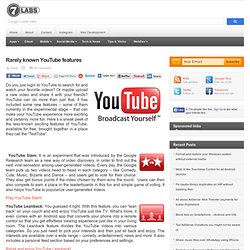 Every day, the Google team puts up two videos head to head in each category – like Comedy, Cute, Music, Bizarre and Dance – and users get to vote for their choice. They also get bonus points if the video chosen by them wins the round. Users can then also compete to earn a place in the leaderboards in this fun and simple game of voting. It also helps YouTube to popularize user-generated videos. Play YouTube Slam! Task Management At Its Best With Wunderlist. Recurring to-dos Capture your daily, weekly and monthly to-dos.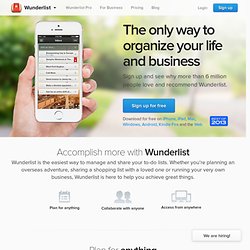 Subtasks Break big tasks intosmaller achievable goals. Share Share your lists with colleagues and friends. Manilla » Free Online Account and Bill Organizer. WebList - The place to find the best web lists on the web.
---