Philosophy blogs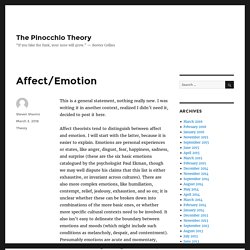 The Pinocchio Theory
I have recently, without having planned to in advance, found myself giving talks on the subject of accelerationism. First there was an "Introduction to Accelerationism" that I gave as a talk at Grand Valley State University.
Whitehead Research Project: Home Page
Whitehead Research Project: Occasions: Fourth International Conference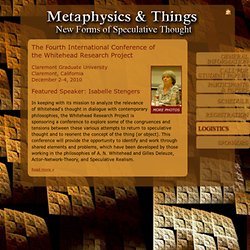 James J.
(Última actualización: 3 de abril, 2013) Mi nombre es Erich Luna (Lima, 1985). Soy Licenciado en Filosofía (2008) y Magister en Ciencia Política y Gobierno (2012) por la Pontificia Universidad Católica del Perú. Actualmente me desempeño como profesor de la Escuela de Gobierno y Políticas Públicas de la PUCP. También participo de los siguientes proyectos: el Laboratorio de Videojuegos de Lima (discusión y reflexión sobre los videojuegos); Apócriphos (gestión del conocimiento y nuevas tecnologías); La Inyección de Irma (revista sobre cultura, sociedad y política de orientación lacaniana); Aurora: Revista de estética, fenomenología y hermenéutica (de próxima aparición). Me áreas de interés son, principalmente, la teoría política, la teoría social, la filosofía contemporánea, el pensamiento peruano y latinoamericano.
Acerca de « Vacío