German
YJC German Resources for Teachers & Students. German games. German Game Lessons. Step into German - Learn German through Music and Soccer  German Quizzes. German grammar. Note (zip, videos) pages with this sign contain a video Prologue How does German sound?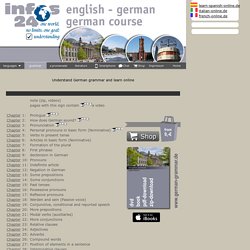 Pronunciation Personal pronouns in basic form (Nominative) Television video film. German Practice. Homepage Olaf Böhlke Here are, in my opinion, some of the best links for language learning.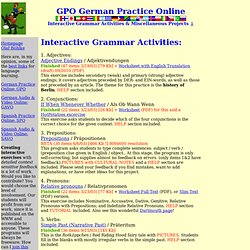 German Practice Online: GPO German Audio & Video Online: GAVO Spanish Practice Online: SPO. Easy German. Picture Dictionary. Videos and exercises. German Videos. BBC-Deutsch Plus.
---