Vintage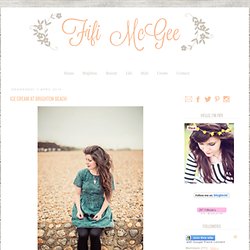 Fifi McGee // A Brighton lifestyle, beauty and baking blog
With Neil and I all penciled in for moving house in late May, it's just dawned on us how much basic furniture and appliances we need to buy... and that's before we even begin to plan those finishing touches that make a house a home. If there's one thing buying a home has taught me (bar the definition of LTV) it's that interior is my new found passion. I've always wistfully roamed the aisles of Home Sense, dreaming of owning my own home and how I'd decorate it all, but now I've found myself reading books about it and yep, forking out £4 a pop on Elle Decoration. That's dedication right there. Here are a bunch of home interior shops we've got our beady eyes on for the new place.
Wholesale Vintage Clothing - Tick Tock Vintage Company London For the most original and personal gift ideas for birthdays, weddings, anniversaries and so much more, our pages are full of thoughtful gifts to inspire you. For something unique, choose a personalised gift with a name or a message. You'll never be lost for gift ideas again! Over 3000 small creative businesses sell with us, and you can buy from them all through one simple checkout.
emmalovesretro | Mid-Century vintage cushions and lampshades, retro tablelinen, upcycled furniture and wall art, handmade with love in the UK.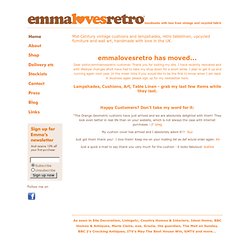 Mid-Century vintage cushions and lampshades, retro tablelinen, upcycled furniture and wall art, handmade with love in the UK. emmalovesretro has moved... Dear visitor/emmalovesretro customer.
Vintagecushions.com create a bespoke range of cushions using a marvellous and eclectic range of vintage fabrics and trimmings. All are British-made, designed and lovingly hand sewn by fabric devotee Nichollette Yardley-Moore.Many of the cushions have two themed sides so just a twist of the wrist can offer a variation of the face or a complete change of style or colour. There is also a carefully chosen vintage button on each zip finding. Wherever possible, each cover has a full cotton lining. The true beauty of the cushions lies in their unique individuality, use of vintage materials (now extremely difficult to find) and the fine attention to detail applied in their making.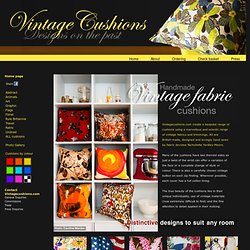 British handmade Vintage Cushions by Nichollete Yardley Moore
Close Sign In Using Facebook or Forgot your password? Forgot your username or email?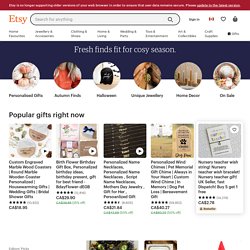 Seed Pods Claw Stud. Gold 4mm
Home - Affordable Vintage Fashion Fair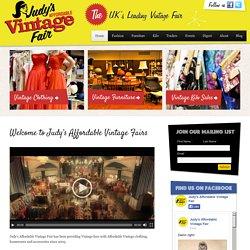 Judy's Affordable Vintage Fair has been providing Vintage fans with Affordable Vintage clothing, homewares and accessories since 2005. Now the largest vintage fair of its kind and serving 30 cities it has been hailed by the national press as a 'shopping phenomenon'. Judy's Affordable Vintage Fair offers a selection of vintage, re-worked and hand made stalls all hand-picked by fashion experts and price checked to ensure shoppers are paying up to 75% less than high street prices for their vintage.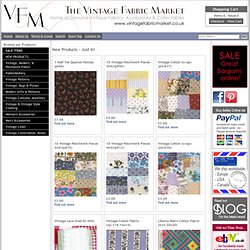 Welcome to The Vintage Fabric Market If you, like us, are seduced by the charm of vintage fabrics, fashions and accessories, The Vintage Fabric Market offers a world of exciting discoveries. For people who value their individuality, there are vintage bags, linens and garments to choose from. Nearly all our items are unique or of limited availability. There is also a craft section where you can buy vintage fabrics and haberdashery to create your own unique style. We now offer NEW departments where you can purchase modern fabrics and gifts, with additional vintage style fashions which are designed in-house.
The Vintage Fabric Market - Vintage Fabric, Clothing and Collectables