Tools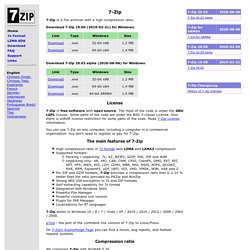 7-Zip is a file archiver with a high compression ratio. Download 7-Zip 9.20 (2010-11-18) for Windows: The download links above redirect you to download pages on SourceForge.net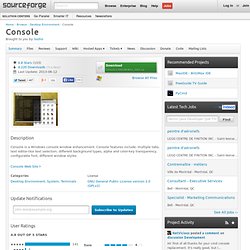 ★ 4.8 Stars (153) 4,220 Downloads (This Week) Last Update: Download Console-2.00b148-Beta_32bit.zip Browse All Files Windows Console is a Windows console window enhancement.
DOSBox Emulator
DOSBox is a DOS-emulator that uses the SDL-library which makes DOSBox very easy to port to different platforms. DOSBox has already been ported to many different platforms, such as Windows, BeOS, Linux, MacOS X... DOSBox also emulates CPU:286/386 realmode/protected mode, Directory FileSystem/XMS/EMS, Tandy/Hercules/CGA/EGA/VGA/VESA graphics, a SoundBlaster/Gravis Ultra Sound card for excellent sound compatibility with older games...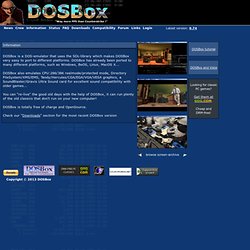 HashTab
Fast and Simple. Users in over 200 countries have downloaded HashTab to use as a simple MD5 checker or for a more advanced file integrity check. HashTab provides OS extensions to calculate file hashes and supports many hash algorithms such as MD5, SHA1, SHA2, RipeMD, HAVAL and Whirlpool. As Windows desktop software HashTab runs as a Windows shell extension and on the Mac it is implemented as a Finder plugin.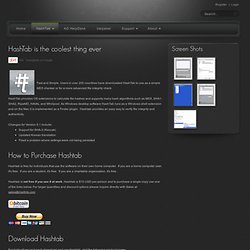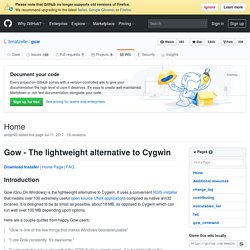 Gow - The lightweight alternative to Cygwin Download Installer | Home Page | FAQ Introduction Gow (Gnu On Windows) is the lightweight alternative to Cygwin. It uses a convenient NSIS installer that installs over 100 extremely useful open source UNIX applications compiled as native win32 binaries. It is designed to be as small as possible, about 18 MB, as opposed to Cygwin which can run well over 100 MB depending upon options.
Gnu On Windows
grepwin
A Windows Explorer add-on that adds a contextual menu item on all files and folders allowing the user to copy the path in various formats. Idea copied from "Path Copy". Works on Windows XP or later, both 32-bit and 64-bit versions.
Path Copy Copy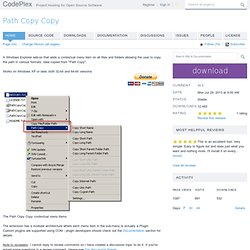 xplorer²
Designed for:Windows All (32 & 64 bit) 9x/NT/2000/XP/Vista/7/8 Latest Release:v2.4.0.1 (12 Nov 2013) Languages supported:English, French, German, Japanese, Spanish, more »