Zanimljivi tekstovi
Svi znaju da vole, jer su se rodili s tim darom. Neki to rade prirodno dobro, ali većina treba da ponovi gradivo, da se ponovo seti kako se voli, i svi – bez izuzetka – imaju potrebu da gore u vatri svojih proživljenih emocija, da ožive neke radosti i boli, uspone i padove, sve dok ne postignu onu nit vodilju koja stoji iza svakog novog susreta; da tamo postoji jedna nit i, dakle, tela uče jezik duše, i to se zove seks. Kada čovek dublje zagleda u dušu sveta lako shvati da na svetu uvek postoji jedna osoba koja čeka onu drugu, bilo to nasred neke pustinje ili nasred nekog velikog grada... I kada se te osobe sretnu i njihovi pogledi se ukrste, sva prošlost i sva budućnost gube svaki značaj...i samo postoji taj trenutak...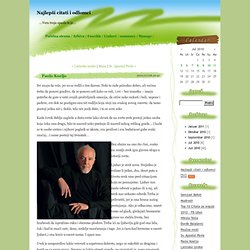 Najlepši citati i odlomci | Paolo Koeljo
Posted by afterlife under Personal[8] Comments "Only after disaster can we be resurrected. It's only after you've lost everything, that you're free to do anything." – Tyler Durden (Fight Club) Back long ago I was interested in this girl and finally got up the nerve to ask her over on a date. In retrospect it was probably one of the worst first dates ever, the highlight of which was serving purple chicken for dinner after thinking one should marinate it first. When she rejected me I felt bad and called up my long time friend from college.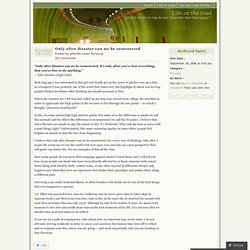 Only after disaster can we be resurrected « Life on the road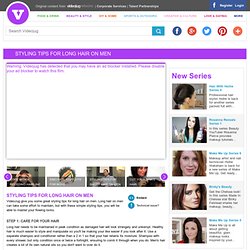 VideoJug give you some great styling tips for long hair on men. Long hair on men can take some effort to maintain, but with these simple styling tips, you will be able to master your flowing locks. Step 1: Care for your hair
Styling Tips For Long Hair On Men (Beauty & Style: Hair Care For Men)
Phrases
Palabras, palabras que no se lleva el viento... Tenemos frases célebres, cortas, bonitas, tristes, románticas, guapas, tontas, chulas... Frases para madres, frases para padres. Algunas son citas célebres... Otras son bellas y desconocidas.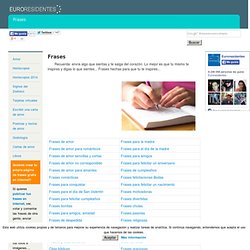 Cipelo, a što me tako gledaš, a što me tako gledaš, a što me tako gledaš, da se obujem mi ne daš… O.o ?!? Čemu sad ovaj Ivan Sexpress i ova moja nesrećna obrada teksta?? Ju, ju, ju, al' sam prso! Ne obraćajte pažnju na mene prsotinu i Ivana Sexpress-a, bolje uđite na ostatak posta i overite ovu sjajnu bizarnu ideju koju je realizovala umetnica Gwen Murphy . Pročitajte ostatak teksta »
Blejač.com - neverovatne zanimljivosti svakog dana.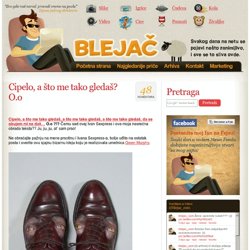 Portrait of Bill Stettner in his shop 'The Garage Sale', New York © Peter Adams 1991 BILL STETTNER was a very successful New York advertising photographer, with an amazing inventive mind, and many iconic images under his belt. He was also believed a great injustice was being perpetrated on photographers around the world.
Quotes about Photography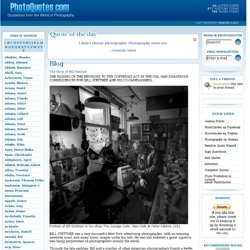 6 Easy Tips to Look Good in Selfies In the era of selfies, the pressure to look good in pictures is at an all time high, so learning a thing or two about the art of taking a good selfie is a skill that will definitely come in handy, whether you love or hate the trend. To ensure your pictures receive the right type of attention, you might want to consider making use of these easy tips to look good in selfies:1. Good lighting is keyIt might seem pretty basic, but lighting is one of the most important factors that make the difference between a good or bad shot.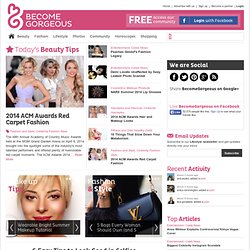 Bašta Balkana Blog » Blog Archive » Mumio – čudesna smola sa Altaja
Mumio (Mumijo) Tajna čudotvorne ruske smole – Mumio je prirodni lek za sve bolesti Dugo skrivana tajna ruskih specijalaca i komandosa. Tajna susptanca zaslužna za uspeh ruskih atletičara i sportista.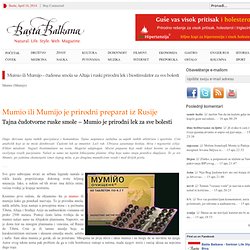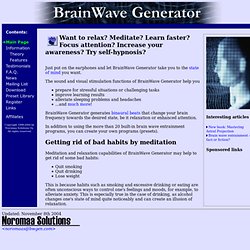 Want to relax? Meditate? Learn faster?
Carica i Banaćani Posle pobede nacionalno šarenih trupa Marije Terezije protiv Turaka, upriličena je, negde u Bačkoj, velika vojnička smotra. Postrojeni po regimentama, vojnici su očekivali početak ceremonije. U stroju su bili prekaljeni borci - graničari iz Srema i Bačke. Nedostajali su samo Banaćani. Do tada niko od carskih oficira nije mogao sa sigurnošću da kaže: da li će uopšte oni stići.
O Banaćanima kao Lalama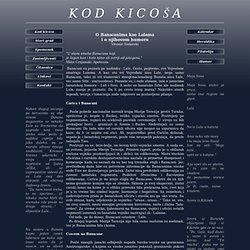 What distinguishes a creative person from one who isn't? Aren't we all creative on some level? I believe the answer to this question is yes; however, there are definitely some people that have an easier time staying in a creative and inspired mindset than others. According to Mark McGuinness, "We can probably all recognize the classic image of the artist or creative person. A Romantic, willful, sensitive, temperamental, tortured soul, a perpetual outsider with a mysterious and misunderstood talent. A bit like a cross between Lord Byron and Vincent Van Gogh."
20 Ways to Stimulate Your Own Creativity
Once again the brainchild of someone else has completely taken me by surprise. No wonder we have something called a viral social media phenomenon. It's amazing what people come up with and how inspiring it is every time you manage to cross roads with something new and fresh.
Star Wars In The Form Of Mexican Traditional Art « Bit Rebels