Art
Vintage
Design and Inspiration Blog | Design Stuff Daily. News: deviantART Muro: It's Time to Draw! Sam Svoj Majstor › Forumi › Uradi sam › Alati › uklanjanje rdje sa starog alata. Wed, 06/06/2007 - 10:35 uklanjanje rdje sa starog alata stopart Offline Registrovan dana: 02/06/2007 Poruke: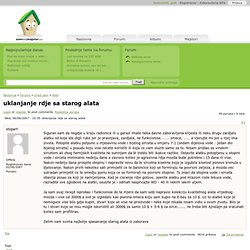 Willkommen bei Knuth Werkzeugmaschinen GmbH. Welcome to KNUTH Machine Tools!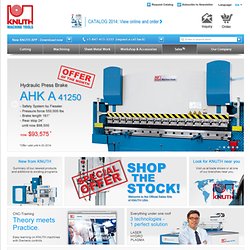 KUTH offers a large bandwidth of metal working machines, from low-cost entry-level models to high-end machines with a variety of control options, including Siemens, Fanuc, Fagor, G-Plus, or Hypertherm (for plasma cutting) CNC systems. Select the perfect machine tool for your machining, erosion, cut-off or sheet metal work requirements from our comprehensive product portfolio. All machines are available as conventional or CNC models. Zen and the Art of Motorcycle Maintenance. Zen and the Art of Motorcycle Maintenance: An Inquiry into Values (ZAMM), first published in 1974, is a work of philosophical fiction, the first of Robert M.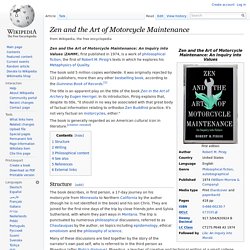 Pirsig's texts in which he explores his Metaphysics of Quality. The book sold 5 million copies worldwide.[1] It was originally rejected by 121 publishers, more than any other bestselling book, according to the Guinness Book of Records.[1] The title is an apparent play on the title of the book Zen in the Art of Archery by Eugen Herrigel. Plasma cutting. CNC Plasma Cutting Plasma cutting performed by an industrial robot Process[edit] Freehand cut of a thick steel plate The HF type plasma cutting machine uses a high-frequency, high-voltage spark to ionize the air through the torch head and initiate an arc.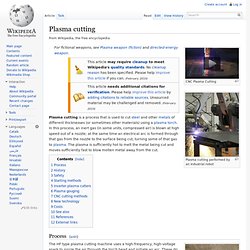 Motivacioni posteri. Morate videti :) :: Simpaticne i smesne slicice ~ Funny pics. STIG - Industrial Art Furniture. Moja Radionica : Download : uradi sam : sam svoj majstor : uredjenje i dekoracija : male kucne popravke. Smešne cenzure - Linkeri. Stempunk. Metal art. WELDING and CUTTING. Your Graphical On-Line Guide to Metalworking For More Welding and Cutting Information, be certain to visit: The Education and Reference Section of Metal Web News.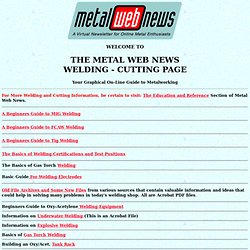 A Beginners Guide to MIG Welding A Beginners Guide to FCAW Welding A Beginners Guide to Tig Welding The Basics of Welding Certifications and Test Positions. Forevertron: World's Largest Scrap Metal Sculpture by Dr. Evermor. From a distance, Dr.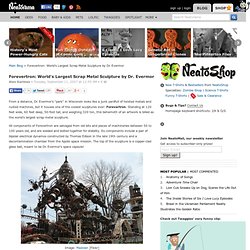 Evermor's "park" in Wisconsin looks like a junk yardfull of twisted metals and rusted machines, but it houses one of the coolest sculptures ever: Forevertron. Standing at 120 feet wide, 60 feet deep, 50-foot tall, and weighing 320 ton, this behemoth of an artwork is billed as the world's largest scrap metal sculpture. All components of Forevertron are salvaged from old bits and pieces of machineries between 50 to 100 years old, and are welded and bolted together for stability. Scrap Metal Furniture: Incredible Industrial Art & Design « Dornob. Bob Campbell, also known as Stig, as is much a metal sculptor as he is an industrial artist or furniture designer.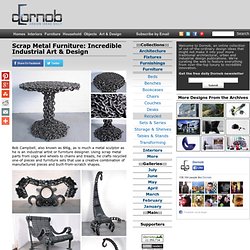 Using scrap metal parts from cogs and wheels to chains and treads, he crafts recycled one-of pieces and furniture sets that use a creative combination of manufactured pieces and built-from-scratch shapes. He incorporates leather, wood and other industrial materials as needed but metal is always at the core of his work. He has sold his unique metal furniture pieces to all kinds of people through various venues, ranging from high-end luxury retail stores to music festivals, street markets and his own personal private gallery. His work itself is open to interpretation but his unique style and curious material choices certainly set him up to be seen as existing somewhere between traditional arts and crafts and modern mechanical engineering. Micellaneous works of art created by Kendall Polster, the Weld Guy. The Weld Guy - Sculpture, Artwork, Paintings and Furniture by Kendall Polster. Metal Wall Art - Abstract & Large Wall Art By Metal-Wall-Art.
Paterns. Pictures.
---