Map platform
…has been voted "Best Augmented Reality Browser" by the AR community 4 years in a row. Explore and understand your world, simply "See more." Discover sights, pubs, shopping and even people around you.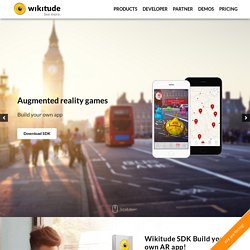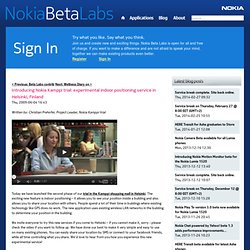 Introducing Nokia Kamppi trial: experimental indoor positioning
< Previous: Beta Labs contribNext: Wellness Diary on >Thu, 2009-06-04 16:43 Written by: Christian Prehofer, Project Leader, Nokia Kamppi trial Today we have launched the second phase of our trial in the Kamppi shopping mall in Helsinki.
Ovi Maps Beta for mobile
Over the last few months I've been involved in three different aerial imagery projects, all of which were to make imagery available for OpenStreetMap contributors. It's nice that we have imagery available from the guys at Yahoo!, but on occasion we lay our hands on some better stuff. First off was Stratford-upon-Avon, here in the UK.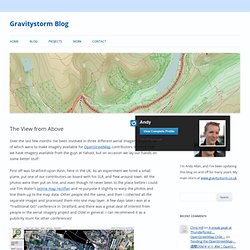 Shine » The View from Above :: GravityStorm