Graphic Art
On a few occasions we have had guest bloggers on IBD. We have done our best to keep it from happening since these "guests" just make us look stupid. Today is one of those days. We have a guest blog from IBD readers Colin MacArthur and Fabio Fraticelli. They were members of the 2010 Acadia National Park Youth Technology Team, a Friends of Acadia sponsored effort to envision the technological future of Acadia.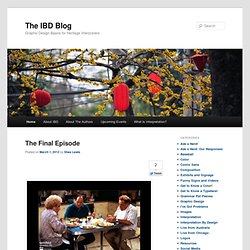 Interpretation By Design
Welcome to my random generators! I am in the process of reconstructing this site after spammers took down the old one; please enjoy what's here, and check back often! IMPORTANT: Yes, you may use the output of these generators in your novel, RPG, etc. That's what they're for. If you want to give me credit with a note and/or link, that's very nice of you and is appreciated, but it's not required. You DO NOT need to contact me for permission.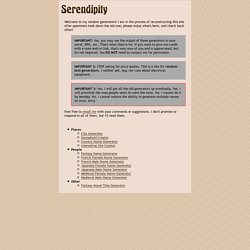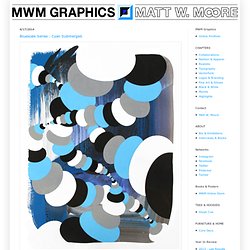 Wrapping up this series of meticulously cut paper mosaics for an upcoming show. View some of the others Here and Here. For this one I decided to go all out and create a pyramid style mosaic of my logo with each step towards the center getting another tier added. With over 100 right angled triangles this piece really pushed the boundaries of hand-cut craft and precision. I am looking forward to translating these dimensional ideas into my public artworks and environment installations this year. If it can be made with paper it can definitely be made with steel and concrete.
MWM NEWS BLOG
chethstudios Design Magazine