Editorial
1UP
Bitmob
Game Informer
Master Chief. Samus Aran. Fight!
A new fan-made fighting game is making gamers' dreams come true. Who would win in a fight? Card Sagas War is a 16-bit fighter that combines all sorts of video game franchises together into one crazy brawl.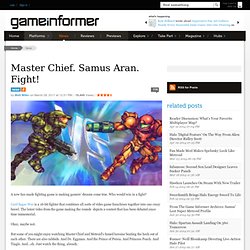 Replay Hub
GamePro
Sifteo
Gamespot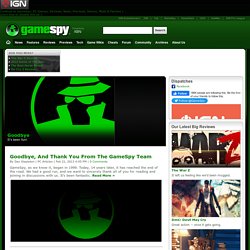 Outstanding: StarCraft Universe Launches By Taylor Cocke | PC News | Feb 19, 2013 10:22 AM | 10 Comments Remember World of StarCraft?
gamespy
GiantBomb
IGN
Kotaku
Compulsion is a dubious sort of pleasure, but it's what action-RPGs excel at. With their slow levelling curves, gradually unlocking skills and swelling hordes of foes, Diablo, Titan Quest, Torchlight and now Path of Exile all aim to ensnare rather than instantly delight. The 15-year-old formula has barely evolved, but is still effective.
PC Gamer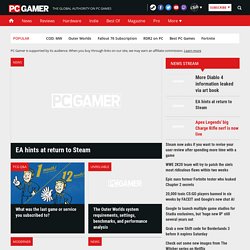 Rock, Paper, Shotgun
By Adam Smith on April 4th, 2014 at 9:00 pm. Currently in alpha, Gang Beasts is free to download and you should grab it right now. It's a surprisingly nuanced multiplayer beat 'em up that combines playgrounds packed with perilous physics and a control scheme that makes combat a sequence of shoving, grappling and tripping over your own fists. Rounds often come to a halt as the last Beasts standing collapse into a meat grinder together, unsure who is pushing toward and who is pulling away.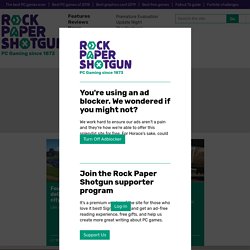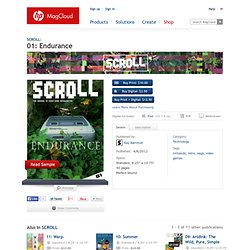 This year, the Super NES turns 20 in America. It's certainly one of the best systems ever, but might it also be the most enduring? Lots of great games were released, of varying complexity, and many that are still great to play today.
SCROLL