Edição
REMOVE BLEMISHES IN PHOTOSHOP | Tutorialboard. Posted on 10.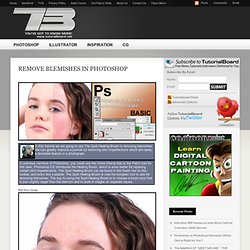 May, 2009 by Olson in Photo Editing Roll Over Image. How to get perfect skin! | Mr Malique. Have you ever wished you could have perfect skin?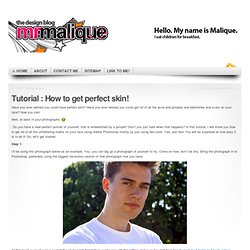 Have you ever wished you could get rid of all the acne and pimples and blemishes and scars on your face? Now you can! Well, at least in your photographs. Do you have a near-perfect portrait of yourself, that is embellished by a pimple? Photo Retouching – Change Hair Color Photoshop Tutorial | Photog. Photoshop Tutorials - Age Progression. Disclaimer: None of the given Photoshop Tutorials are written by me.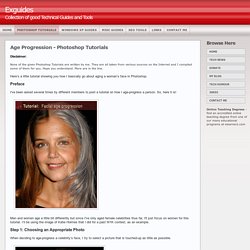 They are all taken from various sources on the Internet and I compiled some of them for you. Hope you understand. More are in the line. Create digital makeup. This tutorial will show you how to apply digital makeup and additionally, how to change the eye color, smooth the skin texture of a model and enhance the image.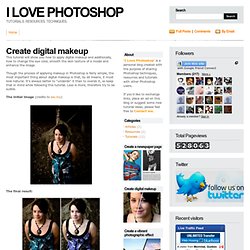 Though the process of applying makeup in Photoshop is fairly simple, the most important thing about digital makeup is that, by all means, it must look natural. It's always better to "underdo" it than to overdo it, so keep that in mind while following this tutorial. Less is more, therefore try to be subtle. The initial image (credits to sxc.hu): The final result: WHITEN TEETH TO IMPROVE A SMILE IN PHOTOSHOP CS4 | Tutorialboard.
Posted on 07.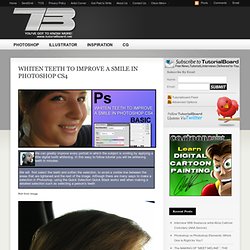 May, 2009 by Olson in Basics, Photo Editing Roll Over Image Open a image and Zoom in to make a selection. Select the Quick Selection Tool. Make sure that the Add to Selection and Auto-Enhanced are selected.
---