Subjects Of Interest
Jiddu Krishnamurti in English The First and Last Freedom The First and Last Freedom Foreword By Aldous Huxley MAN IS AN amphibian who lives simultaneously in two worlds - the given and the homemade, the world of matter, life and consciousness and the world of symbols. In our thinking we make use of a great variety of symbol-systems - linguistic, mathematical, pictorial, musical, ritualistic.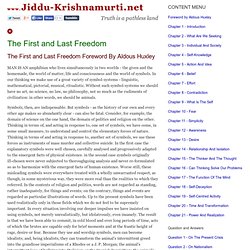 The First and Last Freedom - Jiddu Krishnamurti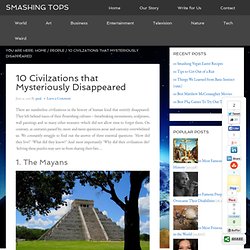 There are numberless civilizations in the history of human kind that entirely disappeared. They left behind traces of their flourishing cultures – breathtaking monuments, sculptures, wall paintings and so many other treasures -which did not allow time to forget them. On contrary, as centuries passed by, more and more questions arose and curiosity overwhelmed us. We constantly struggle to find out the answer of three essential questions: 'How did they live?' 'What did they know?' And most importantly 'Why did their civilization die?
10 civilizations that mysteriously disappeared | Smashing Tops
Original source unknown. (But the story appears to have some basis in fact .) Start with a cage containing five monkeys.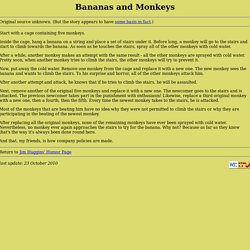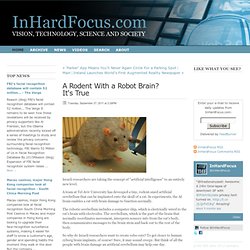 A Rodent With a Robot Brain? It's True
Israeli researchers are taking the concept of "artificial intelligence" to an entirely new level. A team at Tel Aviv University has deveoped a tiny, rodent-sized artificial cerebellum that can be implanted onto the skull of a rat. In experiments, the AI brain enables a rat with brain damage to function normally.