Random
BBC iPlayer - The Royal Bodyguard: A Watery Grave
Fridtjof Nansen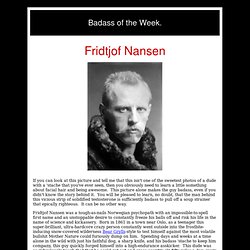 Fridtjof Nansen - StumbleUpon
Portraits of Dogs as They Shake Off Water - StumbleUpon
ThePhobia List - StumbleUpon
Use menu below to read about various alien species. If you have had an experience with another species besides what's listed, please email us here and let us know.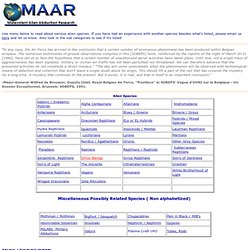 Alien Species On MAAR
Ubokia - What do YOU want? - StumbleUpon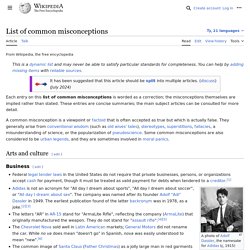 List of common misconceptions - Wikipedia, the free encyclopedia - StumbleUpon
This incomplete list is not intended to be exhaustive.
10 Common Misconceptions Dispelled - StumbleUpon
Forbidden Fruit: Illegal Fruits & Foods - StumbleUpon
The FBI's Reading Room contains many files of public interest and historical value.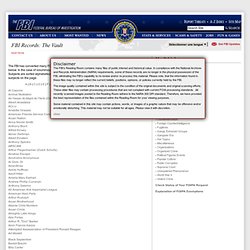 FBI
TalkBackwards.com - Backmasking &Reverse Speech - StumbleUpon