Articles
Midnight Commander Cheat Sheet from Give Me Fish, LLC - Cross-platform C++, Scientific and Technical Programming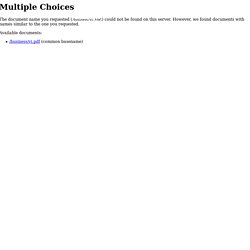 CCoommmmoonnllyy UUsseedd vvii CCoommmmaannddss OOppeerraattoorrss OOppeerraannddss d delete hjkl cursor movement keys (left, down, up, right) p paste after/below cursor wbe next word, back word, end word y yank WBE same as above, but ignore punctuation i insert before cursor / search for string (use ?
Cheat Sheet for the VI editor
Gnome / KDE Keyboard Shortcuts
Keyboard shortcuts
This is a list of keyboard shortcuts in Mozilla Firefox.
Documentation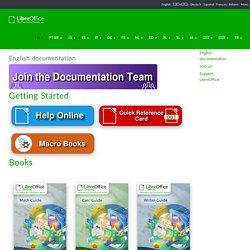 LibreOffice is intuitive and easy to use, and many people who work with it every day have never looked at a manual - including migrating Microsoft Office users, who usually find all the features they need are in logical, easy-to-guess places.
Keyboard Shortcuts for Microsoft Products
RealPlayer on x86_64 (amd64) Debian Linux | Random Bits
In information security , computer science , and other fields, the principle of least privilege (also known as the principle of minimal privilege or the principle of least authority ) requires that in a particular abstraction layer of a computing environment, every module (such as a process , a user or a program depending on the subject) must be able to access only the information and resources that are necessary for its legitimate purpose. [ 1 ] [ 2 ] [ edit ] Details The principle means giving a user account only those privileges which are essential to that user's work.
Principle of least privilege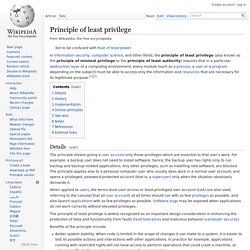 Ten Essential Linux Admin Tools
Every good Linux System Administrator has a set of tools they reach for again-and-again.
Flash drives aren't just great for storing and transferring your files.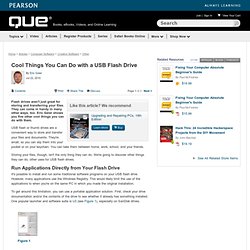 Cool Things You Can Do with a USB Flash Drive > Run Applications Directly from Your Flash Drive