Stocks
Advice on Starting a Business
How to Write a Great Business Plan, Page 2
Are you thinking of starting a web business? Starting a PPC Management agency? Setting up your own site and selling things, or building a web publishing empire? Before you start, ask yourself the following eight questions. The advantage of this Q&A is that you can quickly see if the idea you're going to throw your money and soul into is likely to work. 1 .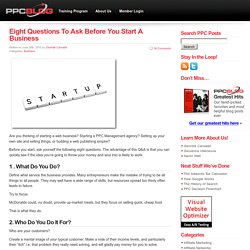 9-ways-to-build-wealth-in-2011-1.aspx?pid=p:paidmrkt&ec_id=m1106156 from...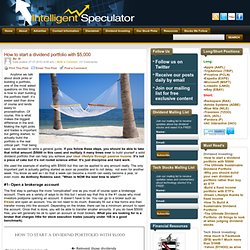 Anytime we talk about stock picks or building a portfolio, one of the most asked questions on this blog is how to start building the portfolio itself. It's easier said than done of course and lends easily to procrastination. Of course, this is what makes the biggest difference in the end. Making the right picks and trades is important but getting started, to actually build the portfolio is the real critical part.
I recently shared my stock trading analysis template along with my recent moves on the stock market. Today, I'll be sharing my list of 15 things I look at before trading stocks. Numbers are obviously a big part of it. However, there are several other considerations before buying a dividend stock: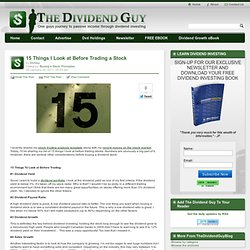 Best CD Rates (Certificate of Deposit) - Top 10 Highest CD Rates