Self improvement
45 Kick-Ass Resources for Online Entrepreneurs | Productive Entrepreneur
Authoritarian followers Mind Control Subliminals By Dick Sutphen Summary of Contents The Birth of Conversion The Three Brain Phases How Revivalist Preachers Work Voice Roll Technique Six Conversion Techniques 1. keeping agreements 2.physical and mental fatigue 3. increase the tension 4. Uncertainty. 5. Jargon 6.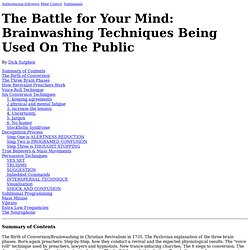 Powerpoint has produced more bad design in its day that perhaps any other digital tool in history with the possible exception of Microsoft paint. In this post we're going to address the epidemic of bad presentation design with ten super practical tips for designer better looking and more professional presentations. Along the way we'll see a number of awesome slide designs from Note & Point along with some custom examples built by yours truly. Let's get started! Also be sure to check out 10 Tips for Designing Presentations That Don't Suck: Pt.2!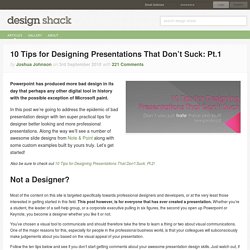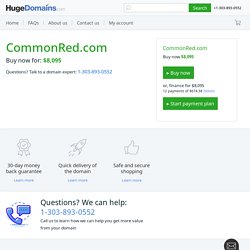 We all have bad days. It's bound to happen. Deals fall through, bosses get angry, colleagues get annoying. That is life.
5 Great Movie Speeches to Pick You Up
Just as every tree is different but still recognizably a tree, every story is different but contains elements that make it a story. By defining those before you begin you clarify the scope of your work, identify your themes, and create the story you meant to write. At Norwescon 2011 I sat in on a session called Outline Your Novel in 90-minutes led by Mark Teppo. I'll give you the brief, readable, synthesized version.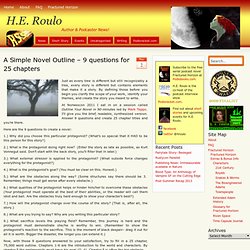 A Simple Novel Outline – 9 questions for 25 chapters « H.E. Roulo
by Jeff FoustMonday, June 6, 2011 It's hard to imagine an audience more supportive of space exploration, development, and especially settlement than attendees of the National Space Society's International Space Development Conference (ISDC). For decades—this year marked the 30th annual ISDC—space advocates have been attending the conference to learn more about the latest developments and prospects for the future, looking forward to the day when humans are living and working permanently beyond Earth.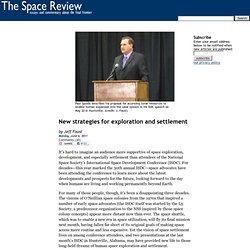 New strategies for exploration and settlement