Law
Life at the department - The University of Auckland. UK case law - Online Library. Case Search. Judgments. House of Lords - Judicial Business. British and Irish Legal Information Institute. Search. "One of the few technological developments that genuinely succeeds in making a lawyer's life easier" "The most efficient way of finding relevant, up-to-date law" "When finding legal authority, JustCite excels where it matters most: accuracy and scope"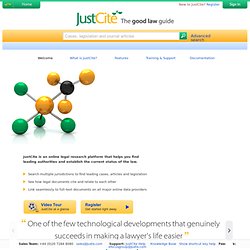 Quick Search. <div class="errordiv"><strong><span style='color:#c94848;'>Unfortunately, your web browser appears not to support JavaScript, so you will not be able to use Justis.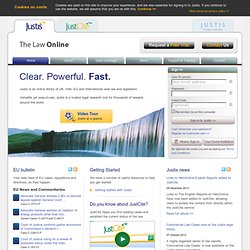 </span></strong><br /><span style="font-size:95%">Your Web browser may have JavaScript disabled, or it may be too old to support JavaScript. Please check the <a href="support/tech-requirements.aspx">technical requirements</a>,<br />and <a href="support/faq-javascript.aspx#enable">enable JavaScript</a> if you want to use Justis.
</span></div> Justis is an online library of UK, Irish, EU and international case law and legislation. Dictionary.com | Free Online Dictionary for English Definitions. Legal Dictionary | Law.com. Legal Dictionary. Dictionary of Law. Define Legal Terms at FindLaw. Student Portal - University of London International Programmes - Home.
EBSCO Publishing Service Selection Page. The essential source for full-text judgments from the High Court and Court of Appeal. Westlaw UK. Home - Ministry of Justice. Cardiff Index to Legal Abbreviations. Lexis®Library: Homepage. Skip to content Sign in to Lexis®Library Use of this service is subject to Terms & Conditions and Privacy & Cookies Policy (Updated).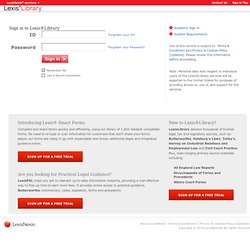 JSTOR. Welcome to HeinOnline. Wiley Online Library. PubMed Central Homepage. Department for Constitutional Affairs - Home Page.
---