Teaching TECH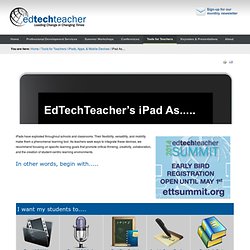 iPads have exploded throughout schools and classrooms.
let me google that for you
Posted by Shelly Terrell on Wednesday, March 7th 2012 This post is part of the mobile learning category . Click to check out other posts!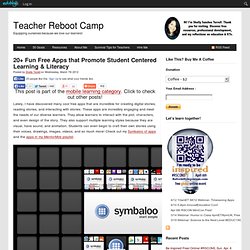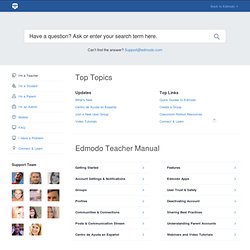 Save this page to your Edmodo Library Looking for ideas on how to integrate Edmodo into your curriculum?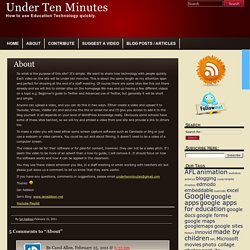 So what is the purpose of this site?
About
CosmoLearning | Your Free Online School: Courses, Video Lectures, Documentaries, Images, Books and more
Vimeo Music Store is a Great Resource for Your Educational Videos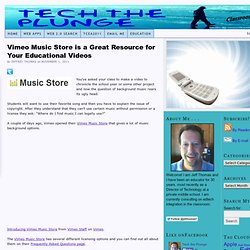 You've asked your class to make a video to chronicle the school year or some other project and now the question of background music rears its ugly head.
StupeFlix: Better than Animoto? (RT @davestacey)
Capzles – Ridiculously Cool Presentation Tool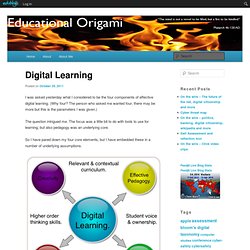 I was asked yesterday what I considered to be the four components of effective digital learning. (Why four? The person who asked me wanted four, there may be more but this is the parameters I was given.)
'How to' videos for web 2.0 tools. « theresourcehound | Moodle and Web 2.0 | Scoop.it
Glogster training videos on teachertrainingvideos.com by Russell Stannard
About.com: http://www.presentationhelper.co.uk/1/educational/
03-10_1023 - Russell1955
10 Tips to Help You Get Started » The Rapid eLearning Blog | Technology for classrooms
Videos into Prezi
Combining Web 2.0 Part 1
Top 10+ Educational Podcasts
Email Share October 25, 2011 - by Sarah Cargill 0 Email Share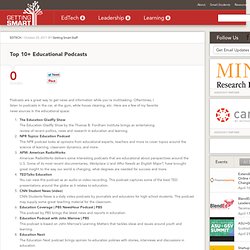 The Learning Spy - Controlled assessment and why I hate it