Photo
People And Beauty - Olivier Chauvignat - Stages Photo - Cours Photo - High-Key - High Key Lighting - Low Key - Photo Beauté - Photographe Mode Beauty Fashion Photographer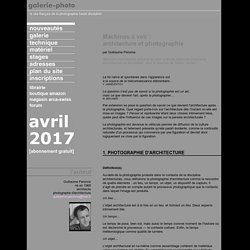 machines à voir : architecture et photographie
par Guillaume Péronne (Mémoire d'architecture présenté en 2007 à l'Ecole Nationale Supérieure d'Architecture de Montpellier, sous la direction de Thierry Verdier) La foi naïve et spontanée dans l'apparence est à la source de la méconnaissance élémentaire… V. JANKÉLÉVITCH La question n'est pas de savoir si la photographie est un art, mais ce que devient l'art, après la photographie… W.
Photographie à Genève - G. Fürst - www.exifs.ch, www.exif.ch - exposition, vente
Stop au plagiat sur touche-pas-mon-contenu.org
Le blog demandé n'existe pas. Le blog demandé : http://droit-et-photographie.over-blog.com/ n'existe pas. Si vous le désirez, vous pouvez créer ce blog . Vous allez être redirigé vers le portail OverBlog dans une dizaine de secondes. Vous allez être redirigé vers le portail Erog dans une dizaine de secondes. The blog you requested does not exist.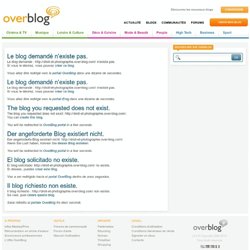 Parcours et présentation sommaire
Mevio | The Art of Photography | With Ted Forbes | Photo Gear, Tips and Techniques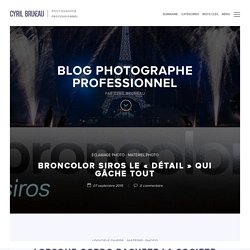 Quelques questions Pascal de COULEUR-ICC, spécialiste de la gestion de couleurs… Bonjour Pascal. Peux tu te présenter en quelques lignes ? Mon parcours est assez simple, je baigne dans le domaine de la photogravure et de l'imprimerie depuis mon plus jeune âge (un membre de ma famille possédait une entreprise dans ce métier, avant sa retraite il m'a formé aux différentes techniques).
Photographe professionnel