Weather
Tropical Weather. National Hurricane Center. Hurricanes, Typhoons & Tropical Cyclones Worldwide. Tropical Storms, Worldwide Click on an area of interest to receive a regional map The tropical cyclone data presented at this site are intended to convey only general information on current storms and must not be used to make life or death decisions or decisions relating to the protection of property: the data may not be accurate.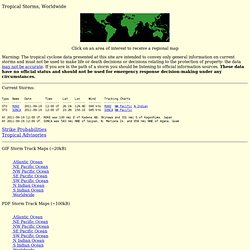 Tropical Weather and Storms - Hurricane Updates from weather.com. As of November 30, the 2013 Hurricane Season has come to a close.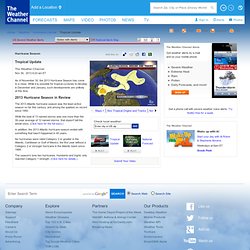 While it is possible for tropical cyclones to develop in December and January, such developments are unlikely at this time. 2013 Hurricane Season in Review The 2013 Atlantic hurricane season was the least active season so far this century, and among the quietest on record since 1950. Hurricane 2010.
---