Webtools
Joomla. The leading free stock photography site. Download. Artisteer - web design software and joomla template maker. JavaScript by GreyWyvern. JavaScript is a lot like PHP in syntax so I find it relatively easy to switch between the two.
The Orca Scripts, for example, use a lot of dynamically generated JavaScript which fades away seamlessly if it's disabled in the client browser. As it happens, I am a stickler for building JavaScript that doesn't "mess up" the page when it's disabled. I test all my JavaScript in Opera, MSIE, Firefox and Safari/Chrome. ... or in an external file with a .js extension.
So if you're unsure of where to put some code you've downloaded off this site, that's where it goes! Mysql1 Tutorial, ICER.nl. PHP opzich is leuk, maar het is nog leuker als je snel en makkelijk data op kan slaan, ordenen en op kan halen, zonder dat je je met moeilijke programmeerconstructies bezig moet houden.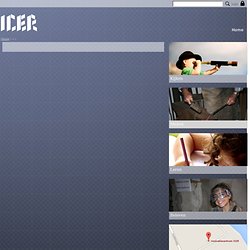 Hiervoor is de database. Je geeft hem data, die slaat ie op en beheert hem voor jou, zonder dat jij je met het opslaan zelf bezig moet houden. Vaak wordt in combinatie met PHP de database MySQL gebruikt. Dat is logisch, want het is allebei "gratis" en opensource. Programmeren in PHP/Inleiding. Aanvankelijk stonden de letters PHP voor Personal Home Page (de volledige naam van de software was Personal Home Page/Forms Interpreter, PHP/FI).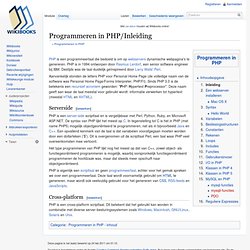 Sinds PHP 3.0 is de betekenis een recursief acroniem geworden: "PHP: Hypertext Preprocessor". Deze naam geeft aan waar de taal meestal voor gebruikt wordt: informatie verwerken tot hypertext (meestal HTML en XHTML). Serverside[bewerken] PHP is een server-side scripttaal en is vergelijkbaar met Perl, Python, Ruby, en Microsoft ASP.NET. PHP Beginners handleiding - PHP tutorials - PHPhulp. Joomla! nieuws, informatie en blogs | JoomlaCommunity.eu. Projecten > Dutch Translation Team > Bestanden > Bladeren door Frs pakket. Joomla! Handleiding HTML - De Nederlandse informatiebron op het gebied van HTML en CSS.
---