Articles
Masters of disguise: The gecko that resembles a leaf and nature's other camouflage experts. By Wil Longbottom Updated: 07:29 GMT, 8 December 2011 Stare at these pictures for long enough and you might just spot some clever creatures playing the ultimate game of hide and seek.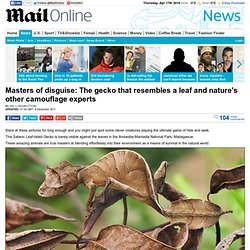 This Satanic Leaf-tailed Gecko is barely visible against the leaves in the Andasibe-Mantadia National Park, Madagascar. These amazing animals are true masters at blending effortlessly into their environment as a means of survival in the natural world. A mother like no other. Lisha, a Labrador, is world famous for her mothering skills even though she's never birthed any pups of her own.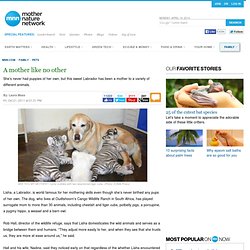 The dog, who lives at Oudtshoorn's Cango Wildlife Ranch in South Africa, has played surrogate mom to more than 30 animals, including cheetah and tiger cubs, potbelly pigs, a porcupine, a pygmy hippo, a weasel and a barn owl. Rob Hall, director of the wildlife refuge, says that Lisha domesticates the wild animals and serves as a bridge between them and humans. "They adjust more easily to her, and when they see that she trusts us, they are more at ease around us," he said. Hall and his wife, Nadine, said they noticed early on that regardless of the whether Lisha encountered a kitten or a baby hippo, she treated them all the same — like a child that needed a mother. Lamborghini Madura by Slavche Tanevski. One Sharp Black Lambo From the darkest depths of the design mind of the one called Slavche Tanevski comes THIS!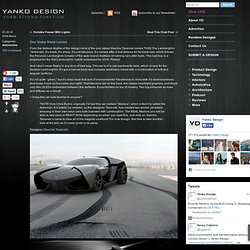 The Lamborghini *Ankonian. It's black. It's sharp. Chromatic typewriter types works of art. A typewriter that paints?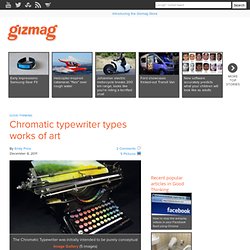 Artist Tyree Callahan modified this 1937 Underwood Standard typewriter to do just that, replacing each key with a different hue that can paint on paper. A chromatic typewriter isn't by any means practical (the keys have to be manually reloaded with paint) - but the concept is still pretty interesting. View all. Guy built a Lamborghini in his basement. 1970 Ford Mustang Boss 302: A Profile of a Muscle Car" If Ford was embarrassed that its finest Mustang muscle cars were the handiwork of the same guys who developed the best Chevrolet Camaros, it certainly never said so.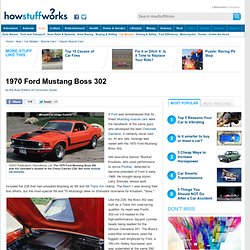 At any rate, revenge was sweet with the 1970 Ford Mustang Boss 302. GM executive Semon "Bunkie" Knudsen, who used performance to revive Pontiac, defected to become president of Ford in early 1968. How Music Affects the Brain and How You Can Use It to Your Advantage. It's interesting, because I'm never NOT listening to music.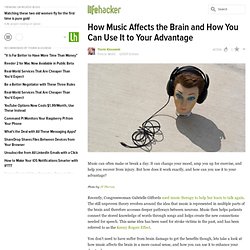 I've been officially diagnosed with ADHD Combined-type and it helps me actually sit still and concentrate when I need to things like homework or type a paper up. It takes just enough of my brain power to listen, and it calms what's leftover down enough for me to actually get what I'm doing, well, done. For me, it's not just exercising or trying to boost my immune system. For me, it's become a part of who I am, I'm never without it and it makes it easier for me to cope with severe distraction that I can't handle without it.
---