Asseriores
W Swarovski Crystal Yacht Nautical Sailor Ship Steering ~WHEEL~ Pendant Necklace. Place bid Review and confirm your bid Bid confirmation.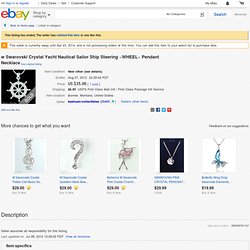 Step-by-Step: Hunger Games - Katniss Everdeen Hair Braid | Makeup Geek. With the release of the much anticipated movie The Hunger Games, we decided to do an inspired hair tutorial on how to do the braid that Katniss wears in the Arena.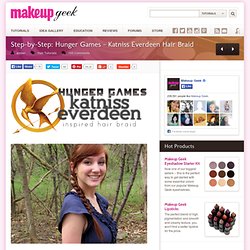 It's also known as a dutch braid, the only difference is it's curved. The dutch braid is extremely simple, it's the same thing as a French braid the only difference is you are pulling the pieces of hair under the braid, instead of over the braid like you would in French. Below are steps on how to get the look yourself! Happy Hunger Games! STEP 1.) DIY of the Month: Braided T-shirt Bracelet - StumbleUpon. How To: Give your old t-shirts a second life.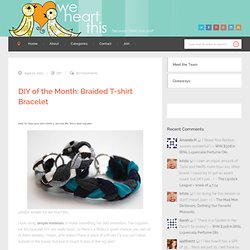 Sorry dust rag pile! Photos: kirsten for we heart this I love using simple materials to make something fun and innovative. The supplies for this bracelet DIY are really basic, so there's a REALLY good chance you own all of them already. I mean, who doesn't have a stack of soft old T's you can't wear outside of the house, but love to much to toss in the rag pile? Explore more. Web pages, photos, and videos | StumbleUpon.com.
Nature's Buds -- Rose Blossoms | Luulla. Pink Gold Blue Topaz & White CZ Floral Ring by tooriginal on Etsy. Lovely Small Chrysanthemum Flower Ring. Steampunk Angel Feather Ring Sterling Silver Finish by bellamantra.
---