Classroom ideas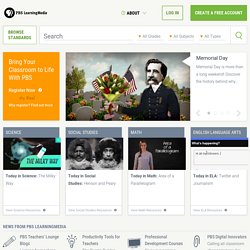 Activity Packs are a growing library of theme-based widgets containing links to high-quality PBS resources and activities for multiple grade levels.
Tutorials — Edjudo
Five Classroom Rules | First Steps
Image Detective
Tech & Learning Advisor Blog on iPlanLessons
30secondtips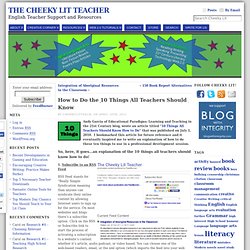 Andy Garcia of Educational Paradigns: Learning and Teaching in the 21st Century blog, wrote an article titled " 10 Things All Teachers Should Know How to Do " that was published on July 1, 2010. I bookmarked this article for future reference and it eventually inspired me to write an explanation of how to do these ten things to use in a professional development session. So, here, it goes…an explanation of the 10 things all teachers should know how to do!
How to Do the 10 Things « The Cheeky Lit Teacher
What is Interactive Instruction?
Interactive Instruction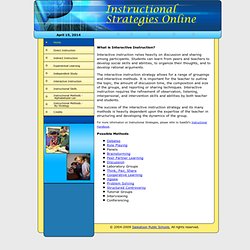 The Interesting Ways series continues to be a great example of crowdsourcing good quality classroom ideas and it has been a privilege connecting with all of the people who have taken time to add an idea. It is remarkable what can be achieved and created together if you give people the right way to do it.