Website backgrounds, templates and patterns
COLOURlovers. Subtle Patterns. Lost and Taken. Free Seamless Patterns for Websites. Background Labs. Pattern 8. Web Backgrounds. Icon Deposit. Click here to edit contents of this page.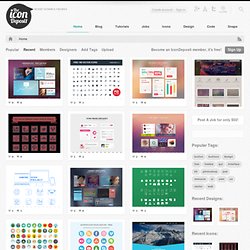 Click here to toggle editing of individual sections of the page (if possible). Watch headings for an "edit" link when available. Append content without editing the whole page source. Check out how this page has evolved in the past. If you want to discuss contents of this page - this is the easiest way to do it. Massive templates. Spiral Graphics. Website CSS Templates.
---